Diamond core drill bit welding machine 200m soil sample core drill rig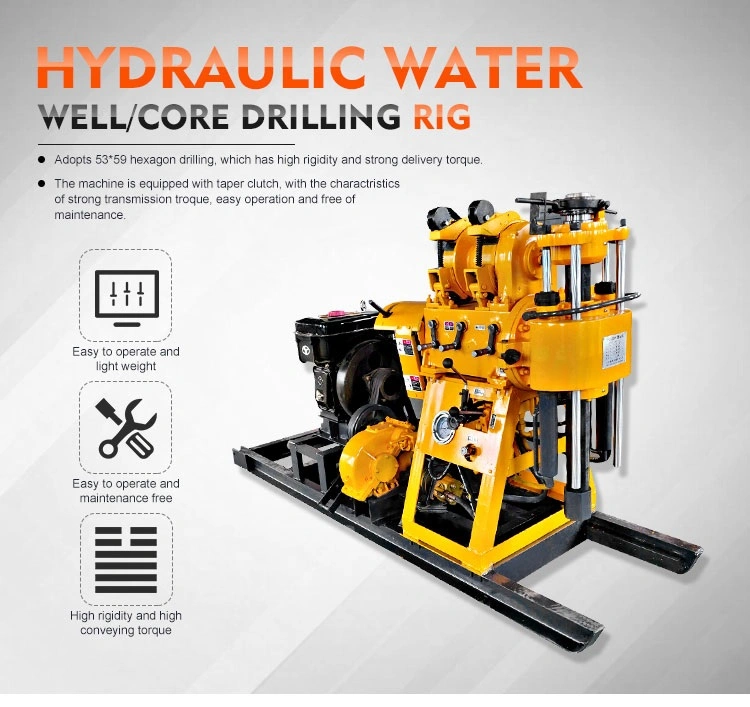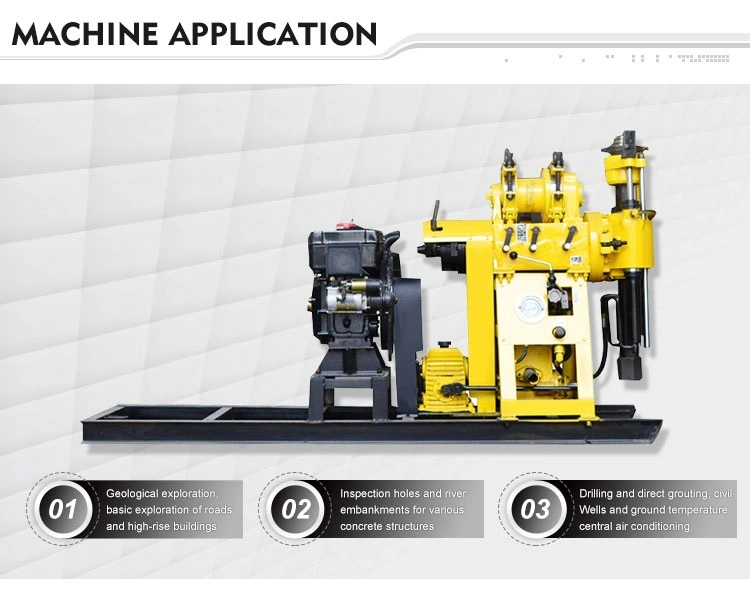 1.Applications of HZ-200Y hydraulic core drilling rig
Geological survey and exploration, road and high-rise building foundation exploration, and all kinds of concrete structure inspection holes, river embankments, subgrade grouting holes, drilling and direct grouting, civil water well and ground temperature central air conditioners.
2.Features
of HZ-200Y hydraulic
core drilling rig
adopts 53*59 hexagon drilling, which has high rigidity and strong delivery torque.
the machine is equipped with taper clutch, with the charactristics of strong transmission troque, easy operation and free of maintenance.
for the winch, we use large module planetary gear and add supporting frame, greatly increasing hoisting and braking ability of the winch.
vertical spindle are fixed by four groups of bearings to ensure that the core machine is rigid enough for gravel layer and other complex geological conditions.
we are the first one to equip mud pump with the flow 160L/min in China so that it will save cost and also make the machine compct, moblie and light in weight.
3.Technical parameters
of HZ-200Y
hydraulic
core drilling rig
HZ-200Y hydraulic core drilling rig

Drilling depth

200m

Max open hole caliber

300mm

End hole caliber

75mm

Drill rod caliber

60mm

Drilling angle

90°-75°

Drill weight(without power)

1100kg

Triangle conveyer belt

B950*4 B1700*3

The main machine moving distance

300mm

Power

Diesel engine 22HP Electric motor 15kw

Spindle

Spindle speed

64/

128

/

287

/557 r/min

Spindle stroke

450mm

Hoist

Max.lifting capacity

2400kg

Single line lifting speed

0.41/

0.82

/

1.64

m/s

Wire

rope caliber

13mm

Wire

rope length

35m

Hug floodgate caliber

260mm

Hug floodgate belt width

70mm

Mud pump

Type

Horizontal single-urn twin-action

Displacement

Diesel engine 170L/min




Electric motor 150L/min

Maximum pressure

3Mpa

Work pressure

1.5Mpa

Inlet pipe caliber

40mm

Outlet pipe caliber

30mm

Triangle conveyer belt

B1728mm

Mud pump

Type

CBT-F-314

Triangle conveyer belt

B1100× 1