Driving Type Highway Guardrail Wheels Pile Driver with Air Compressor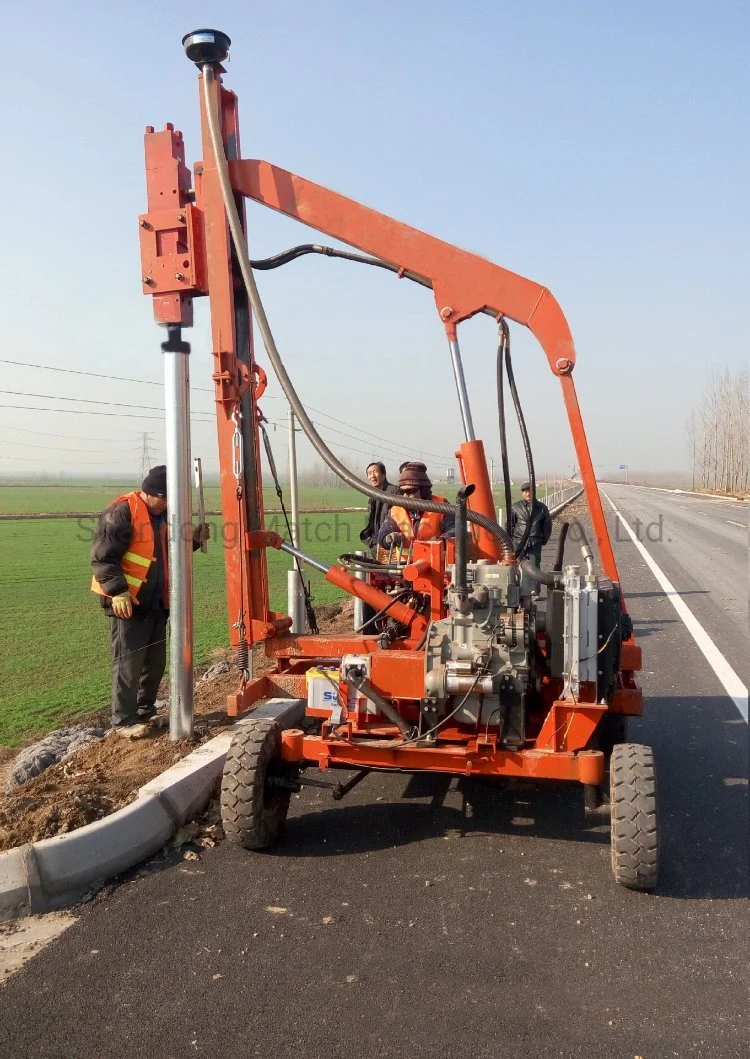 This tool operation is simple,variety size of device could be used for different ground screw. This driver is shipped completely assemble.When we push the reverser,the host machine will contrarotate,Then ground screw will be drilled out.When the ground screw work normally,the adjusting knob of control instrument can be adjusted to maximun.It can ensure the host machine output the biggest torque.
Technical Parameters

1

Drilling depth

1-3M

2

Drilling diameter

70-800 mm

3

Walking speed

5-10 km/h

4

Gear pump model

40/40

5

Hydraulic system working pressure

20-25 Mpa

6

Hydraulic system displacement

40/40 ml/r

7

Diesel engine model

Weichai4105ZD

8

Power head torque

4800 N.M

9

Travel motor

China motor

10

Hydraulic system

Adopt double pump valve confluence

11

Machine weight

5500 kgs

12

Machine size

4500×2000×2700mm
Description:
1. It is suitable for building foundation construction, easy to learn, it can move forward and back in fixed position when operate , rotate 270 , hydraulic walking.Description
2. Use mud pump, drill out of dirt, form the pile hole, then put steel reinforcement cage down, pouring concrete.
3. The driver be made up of pile hammer, pile frame and accessory equipment, etc. Pile frame for a steel structure tower, there is a hoist back of machine, for lifting pile and pile hammer.