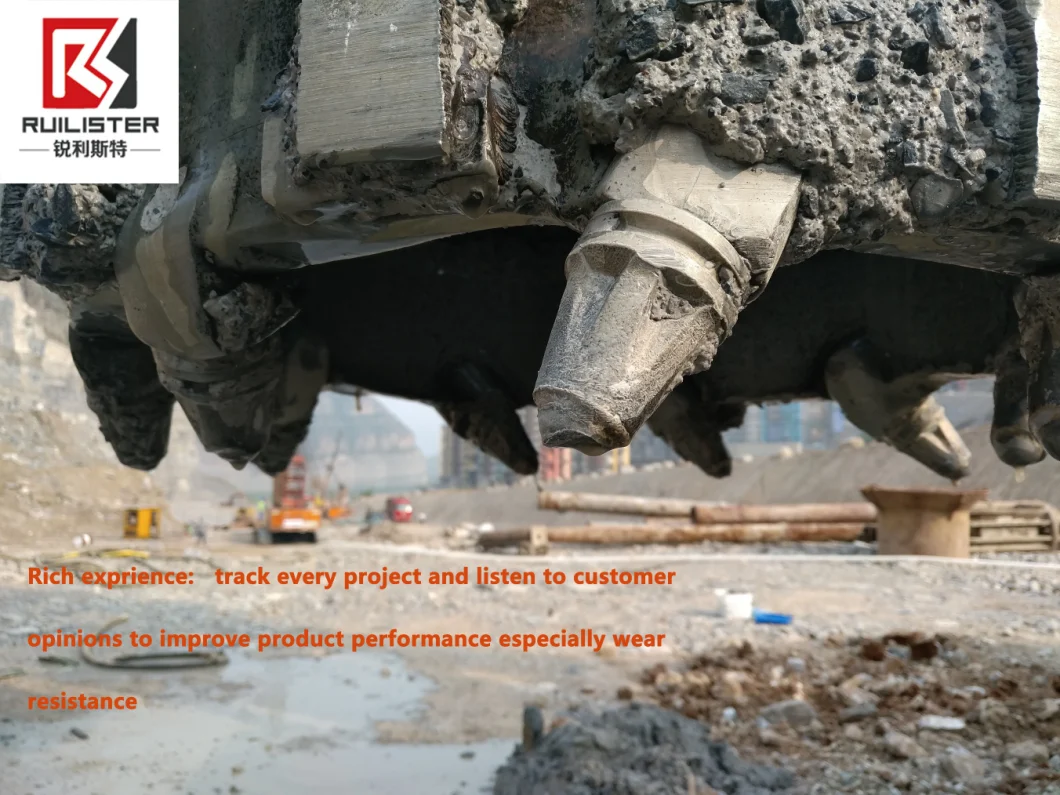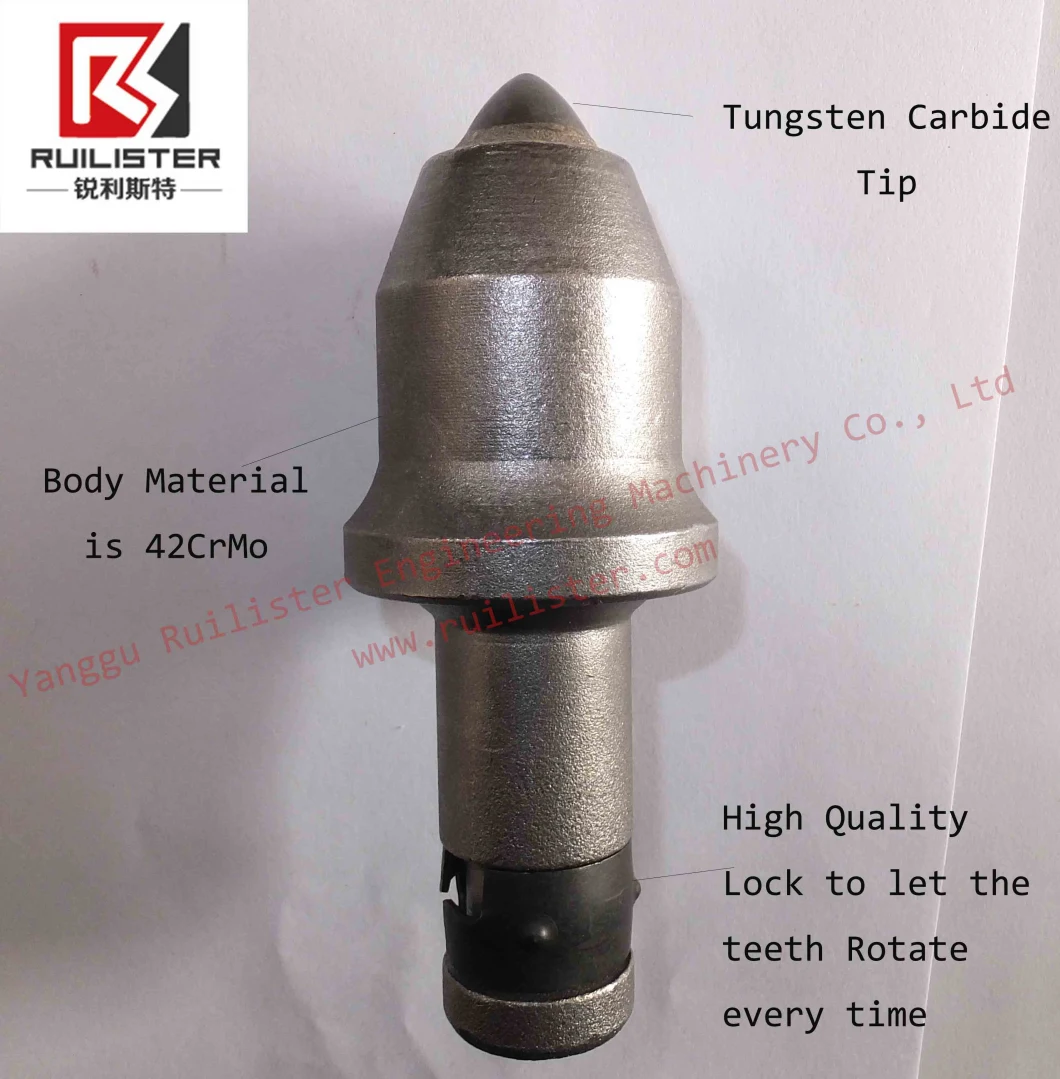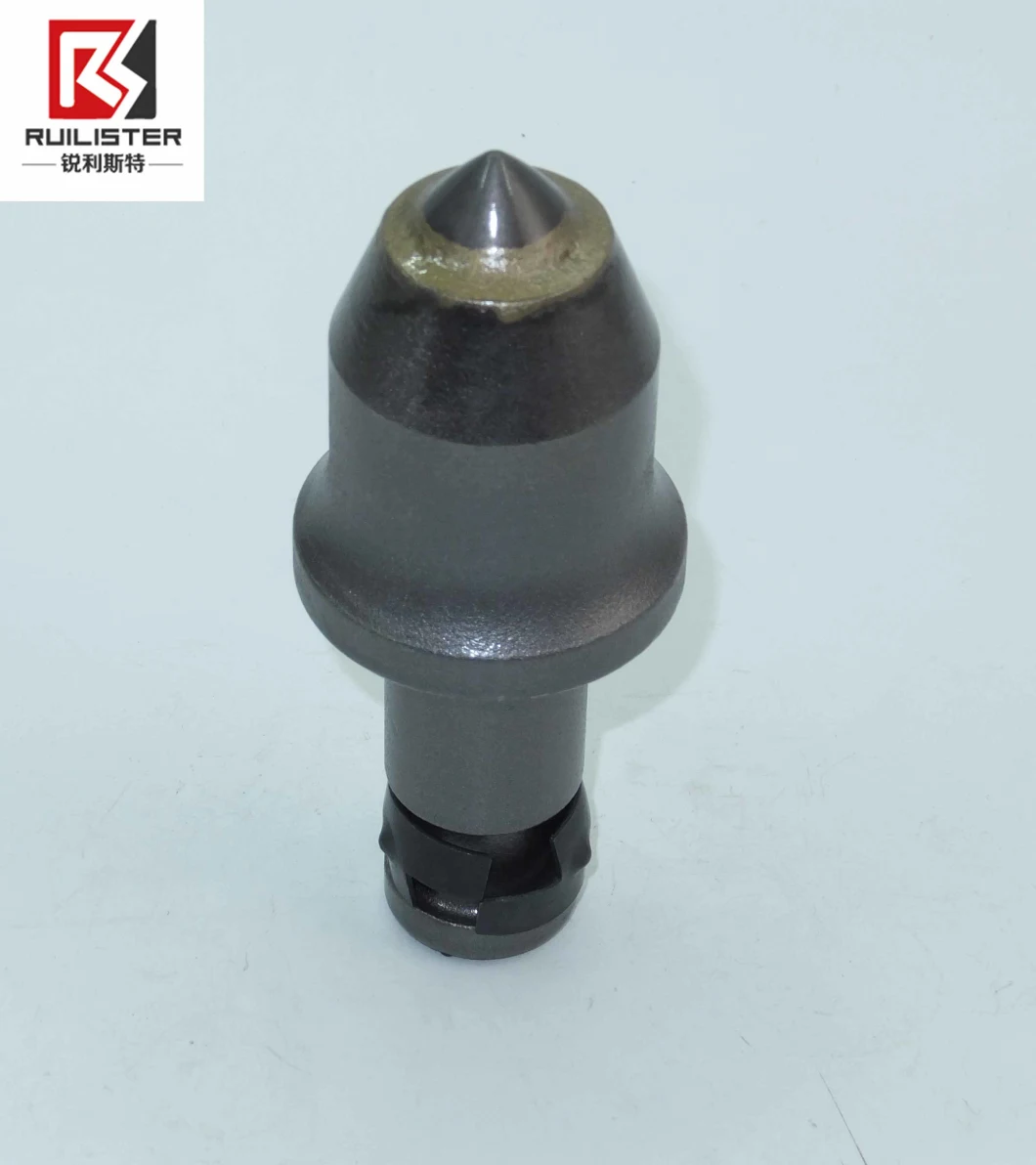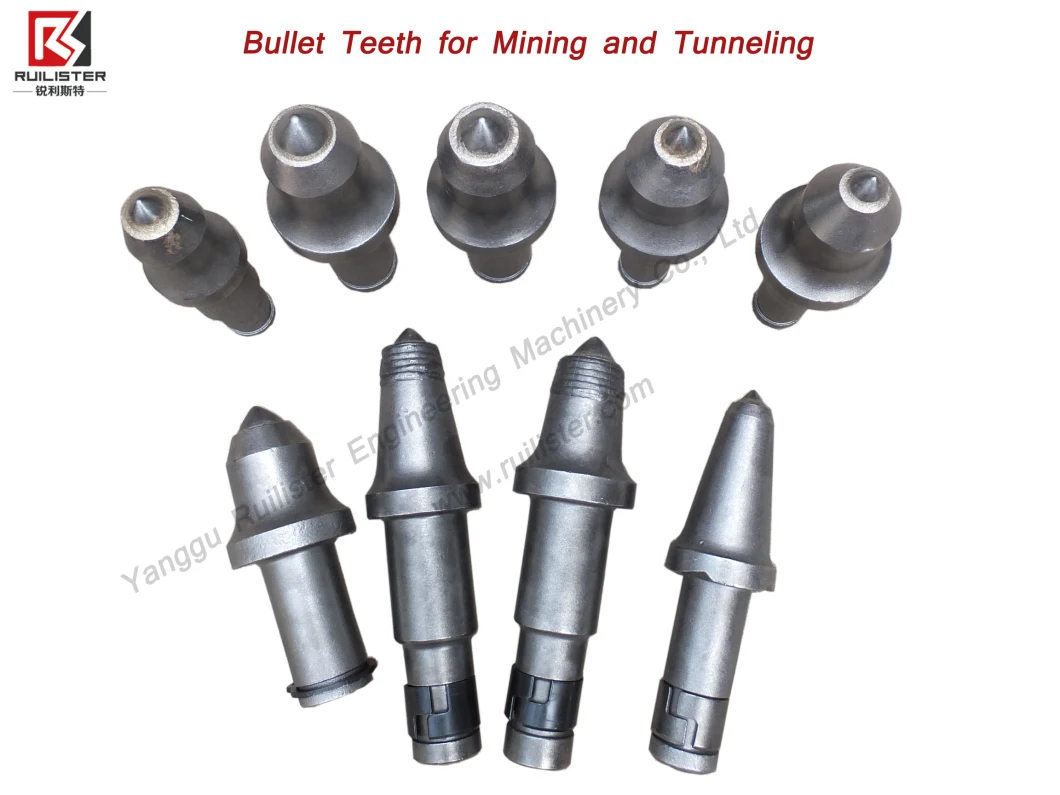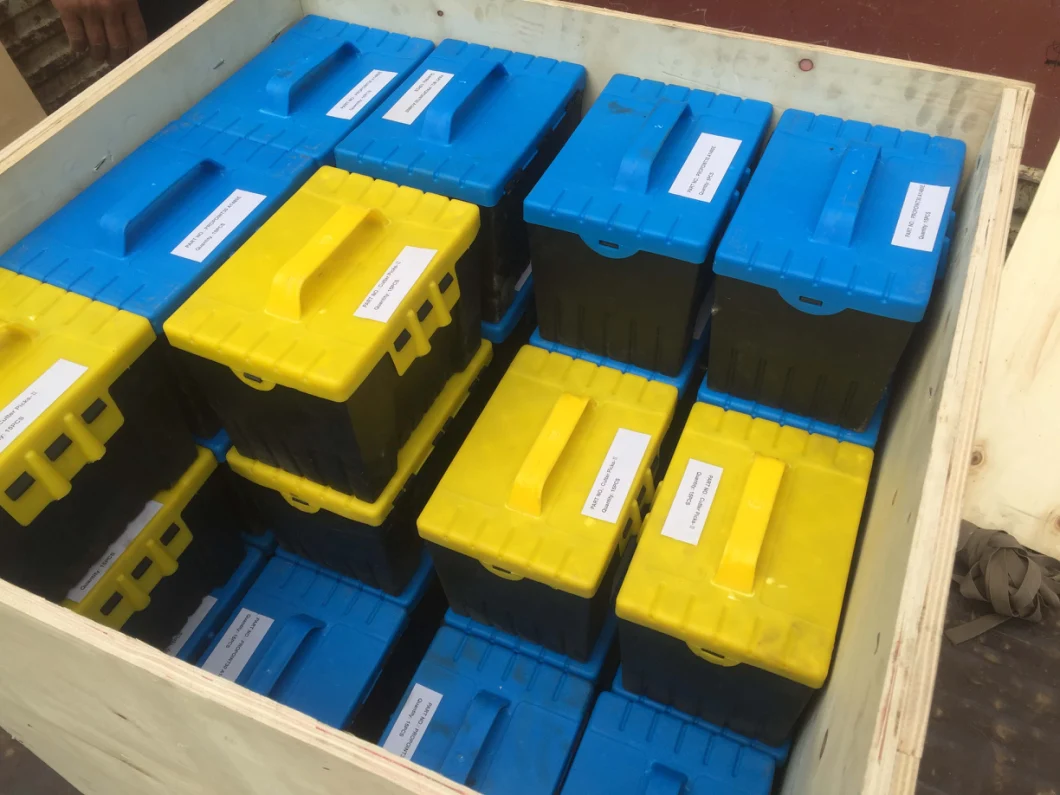 Packing:
Bullet teeth: different models, different quantities per plastic box
Customize wooden cases according to quantity
Product Name

Foundation construction rotary drilling rig drilling teeth

B47K22H
Brand

Ruilister

Material

42CrMo + Tungsten carbide

Hardness

Tip: HRC48-53 Body: HRC 40-44

Weight

1.0 kg/pcs

Application

Rotary drill rig

Packing

Plastic box + Wooden case

Sample time

Usually 5-7 working days

Payment

T/T, Western Union, Money Gram, Paypal, Credit Card
Our product feature
1. Alloy steel body, made by material ASTM4140(42CrMo) or ASTM(40Cr), heat treatment with HRC38-42 hardness, has high toughness and wearable character
2. Tungsten carbide tip is made from low press sintered and suitable grade selected according to target project which are to make sure the good performance during working.
3.The products adapt to the machine with all the performance features, such as a high feed rate, a long service life and easy to replace.
4.Round shank cutter tools are suitable for excavation of sand, cobbles, weathered rock and hard rock. Please choose the right model.
1.Foundation Drilling Tools
The round shank cutter tools and holders are using for foundation drilling; they are using for all kinds of piling machines and drill rigs.
1. Replacement of Betek's specification
B47K17.5-H, B47K19-H, B47K22-H, B43H, B85/2, BSK12, BSK15, BSK17, BTK01, BTK03, BTK07, BTK10, BTK14, BTK16, BTK62, BTK63, BTK70, DV08, DV25, BHR07, BHR12, BHR20, BHR167, BGS75, etc.
2. Replacement of Kennametal's specification
C21, C21HD, C10, C10HD, C20, C31, C31HD, C30, C34FSR, U40HD, U47HD, DS01, DS04, DS05, DS06, U43H, etc.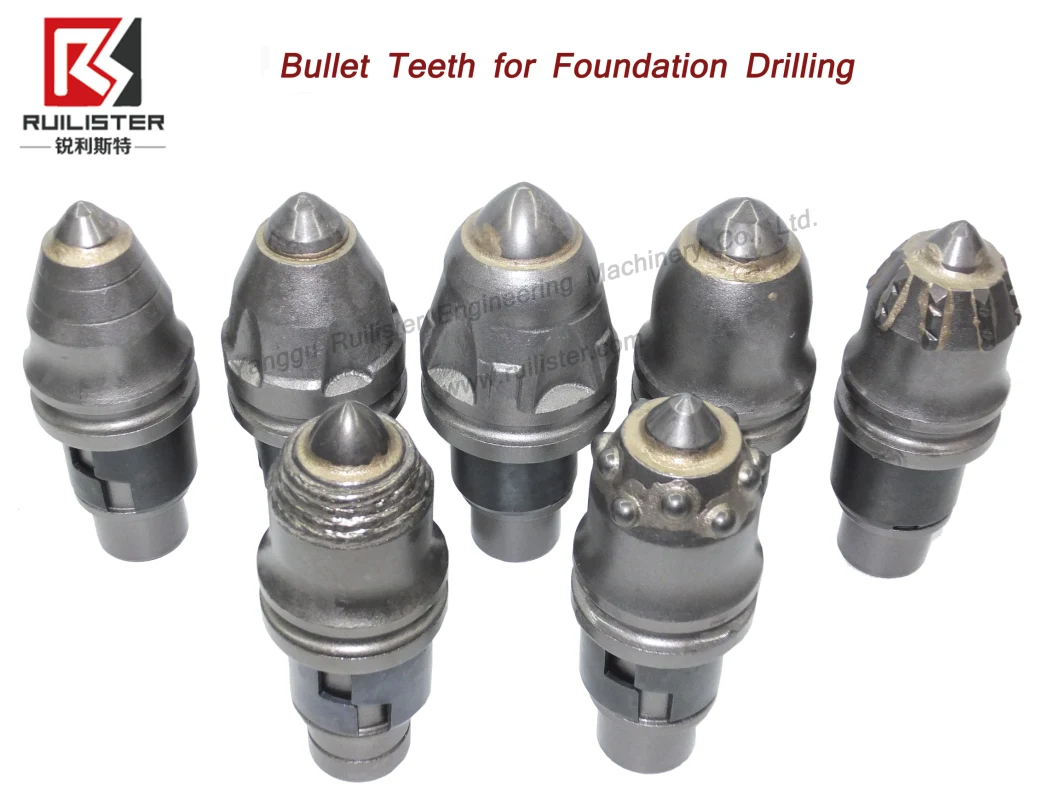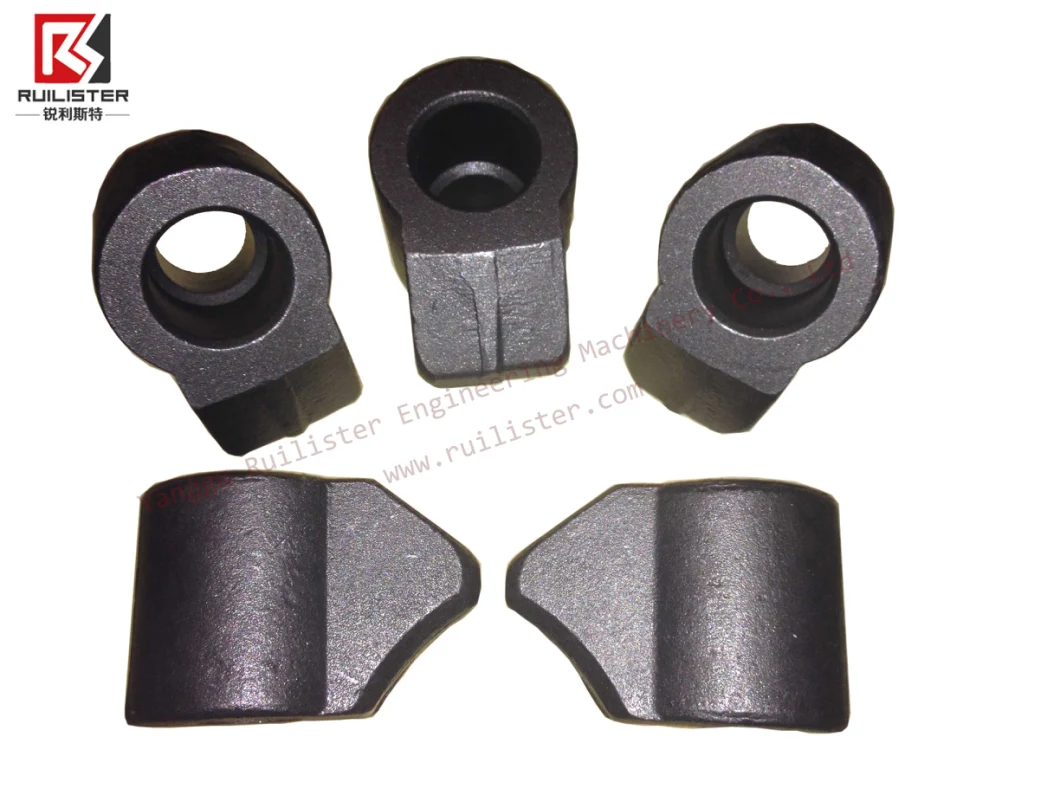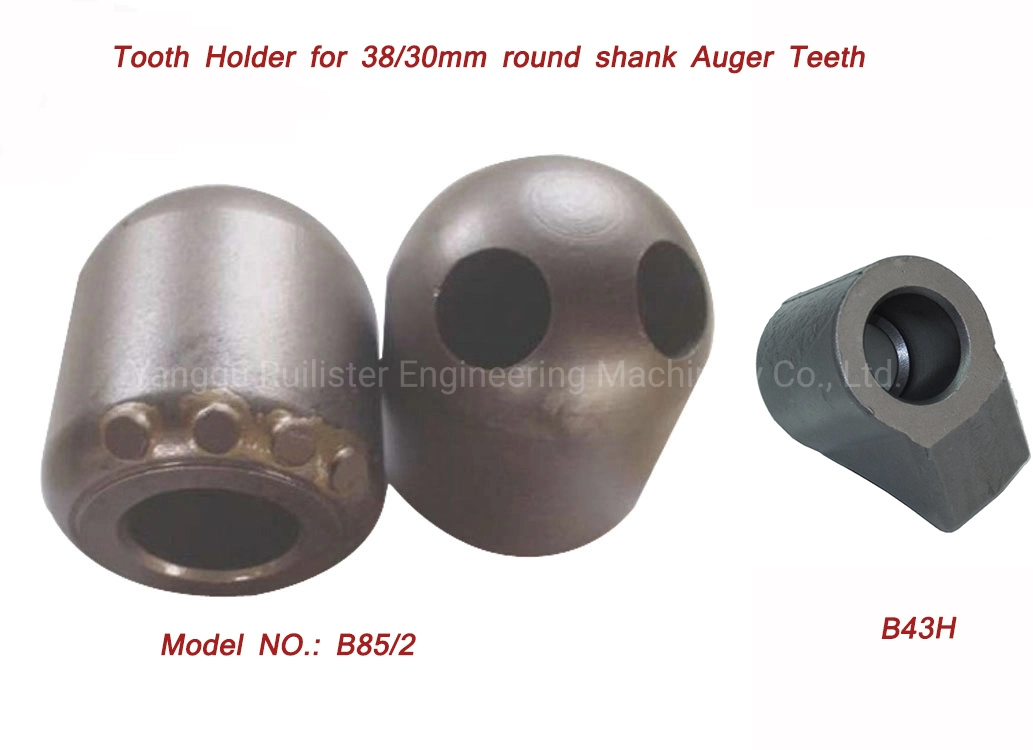 2.Rock Drilling Tools
We produce all kinds of rock drilling tools, such as tapered chisel bits, tapered crosss bits, tapered button bits, thread button bits, shank adapter, coupling, tapered rod, extension rod, dome bits for reaming, DTH adapter, etc.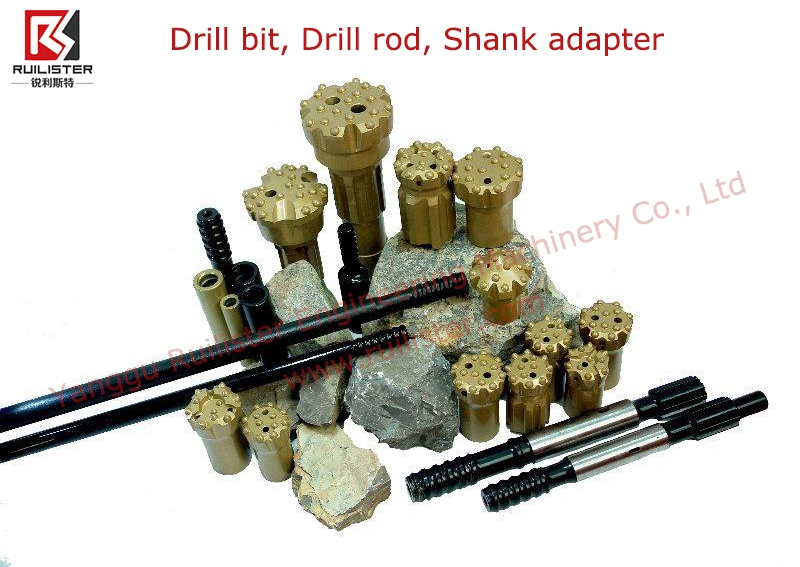 3.Wedling Bars
The welding bars are mounted at the outer edges of the cutting wheels to ensure the necessary over-cut. we need to selecting the correct welding bars during the piling and drilling.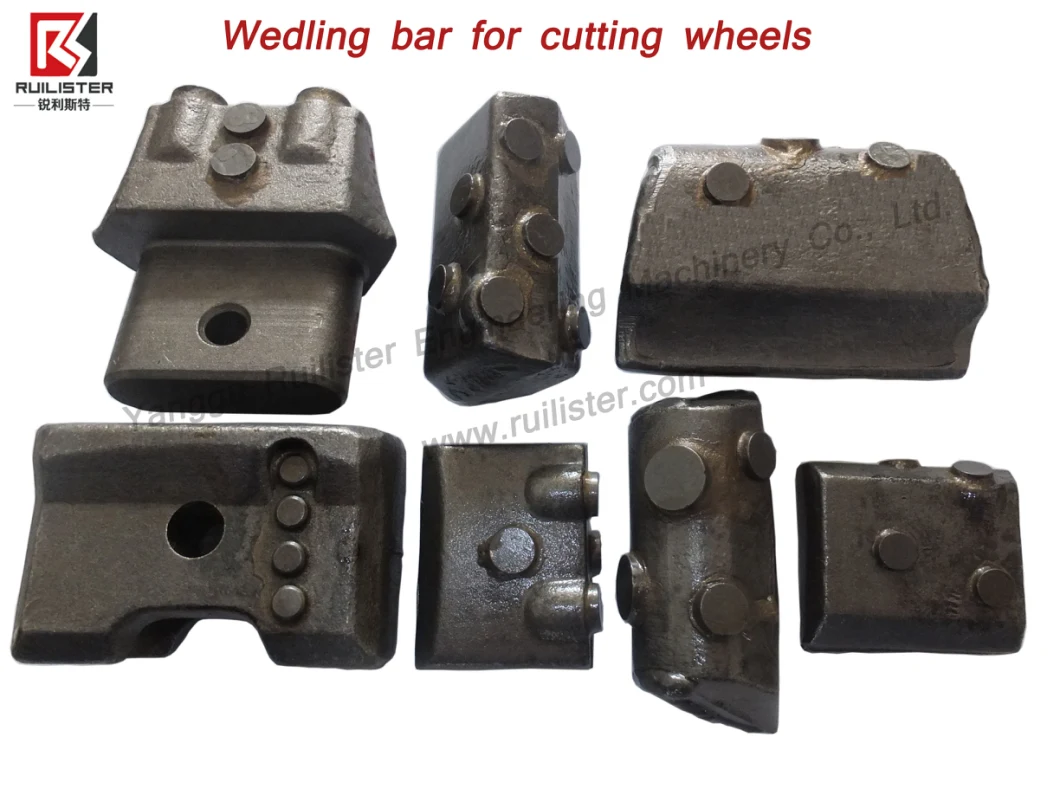 4.Mining and Tunneling Bits
The round shank cutter tools with blocks are used for surface coal mining and underground coal mining.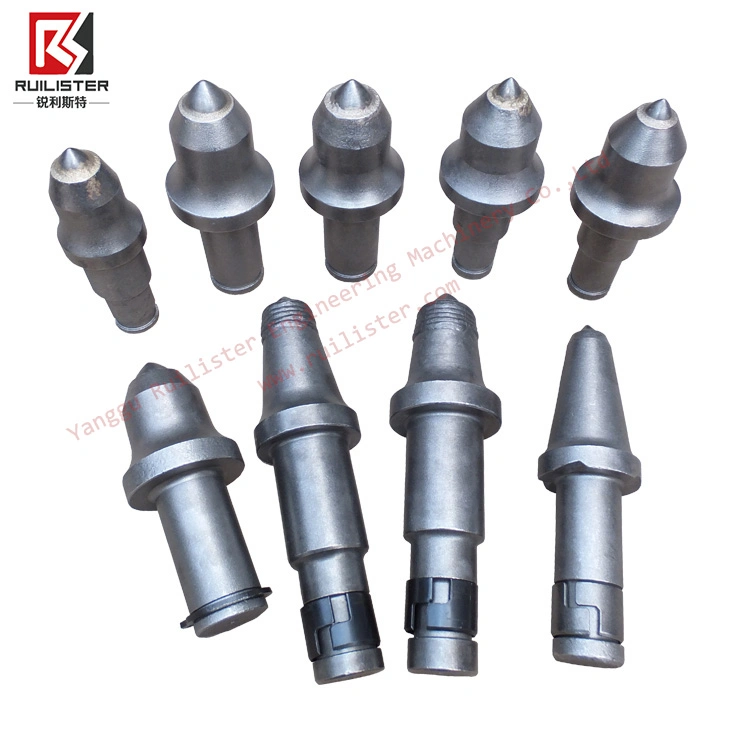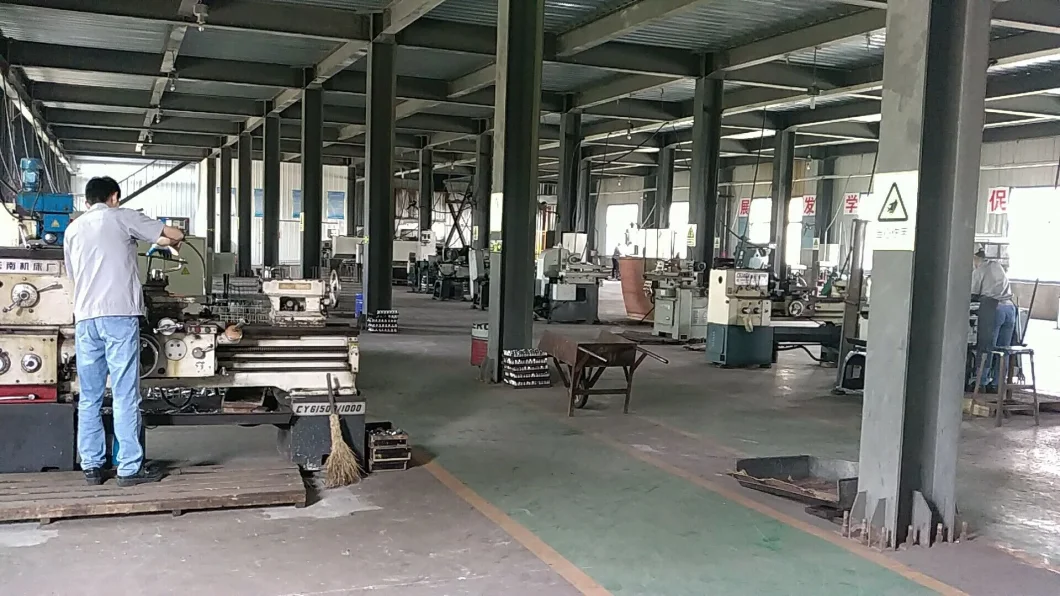 Yanggu Ruilister Engineering Machinery Co., Ltd is the specialized in the design, development, production and sales of mining and construction machine parts. Such as foundation drilling tools, road milling bits, mining tools, trenching tools, welding bars, cutting tools, round shank chisel bits, tunneling tools, crusher tools, piling tools, sleeve, holders, rock drilling tools and other tungsten carbide brazed products.Our products are mostly using for foundation drilling, piling, road milling, surface mining, underground mining, rock drilling, trenching and tunneling. We have many years experiences in this field, we have very strong technical and producing experiences to making the high performance tools for our customer.Yanggu Ruilister Engineering Machinery Co., Ltd is engaging themselves in the development of global market, Based on worldwide cooperation. We have already set up wide range OEM service and information exchanging system, our business can be found in more than 60 countries, including Asia, Europe, Africa, and Oceania etc.
The Product Range:
1. Foundation Drilling ToolsRound shank cutter picks and holders, Flat cutter picks and holders, Welding Bars, Weld-on teeth, Pilot Bits and holders.
2. Road Milling ToolsRoad planing bits and holders, Stabilize bits and holders, mining tools and holders.
3. Coal Mining BitsConical tools with holders, Sleeve, Flat cutter picks with holders for surface mining, underground mining.
4. Rock Drilling ToolsChisel bits, Cross bits, Button bits, Coupling, Drill rod, DTH bits.
5. Drilling bucket, Drilling auger, Bucket Teeth6. Auger Tools