Portable 100 m wheels Type Borehole Water Well Drilling Rig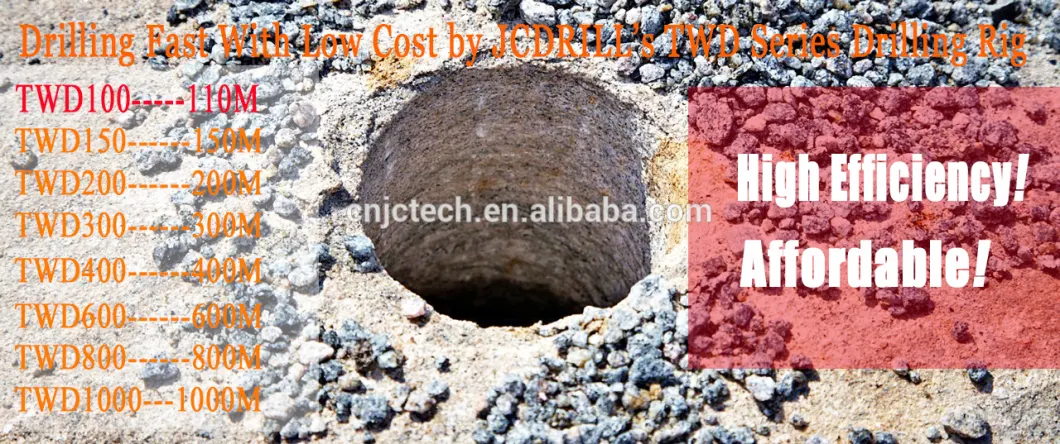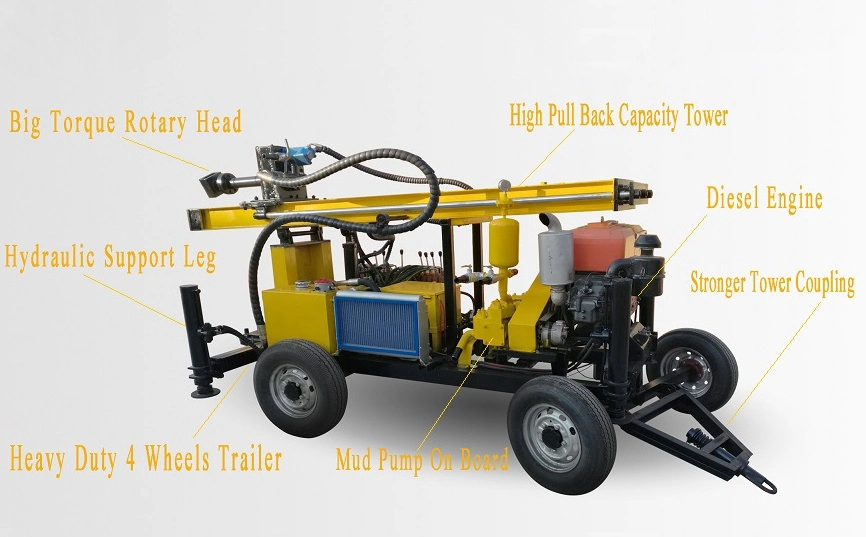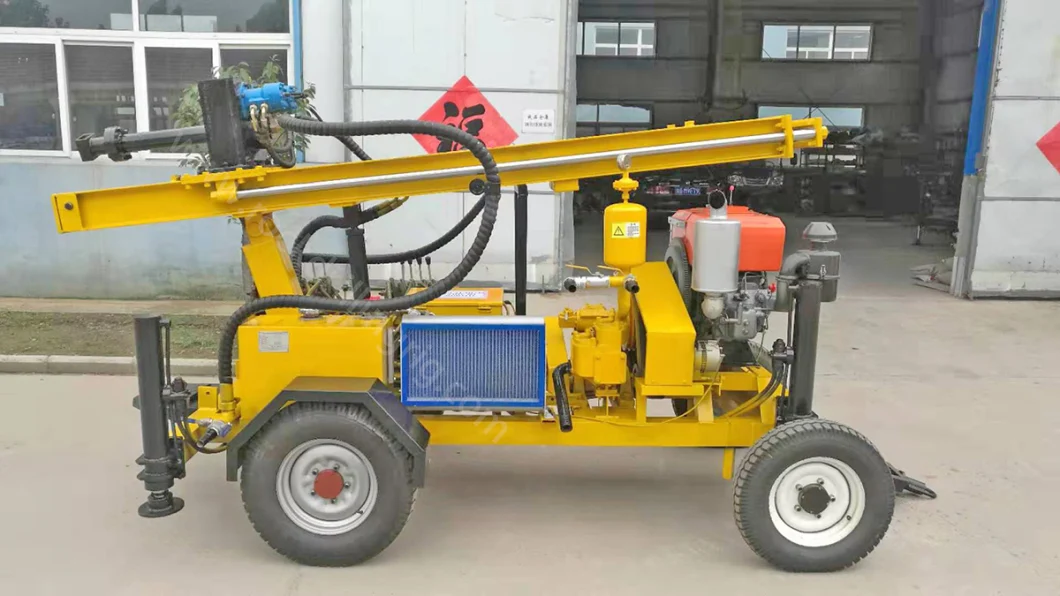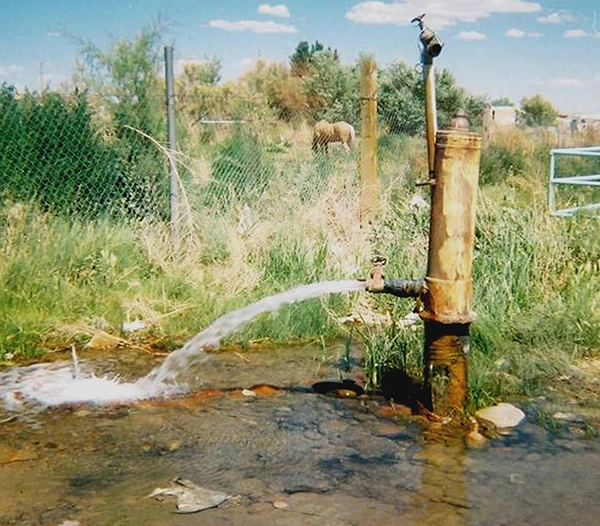 Application
TWD100B water well drilling machine
The drilling rig adopts two-wheeled trailer type, which makes the transition convenient and quick.TWD100B mainly suitable for drilling small-aperture wells, geothermal air-conditioning holes and other wells, especially for water intake projects in mountainous and rock formations
Characteristics
1.TWD100B combines an onboard power pack, drill pipe storage and foam pump on a single axle trailer. This makes for a quick set up in most locations and is an ideal multipurpose rig for many water well drilling operations.
2.TWD100B has mud pump built in this high head pump can drill deeper faster than alternative skid mounted
centrifugal mud pumps and takes its power direct from the trailer power pack.
3. The machine is compact in structure and convenient to carry. The whole machine adopts full hydraulic drive andhas low failure rate.
4.The tower assembly has a hydraulic compensation mechanism. When the tower is grounded
during construction, the bearing capacity is greater and the stability is higher
Specification
1.Overall parameters
Drilling depth
110 m
Maximum open hole caliber
90-215 mm
Diameter of drill rod
60/76 mm x 1.5 m (2m optional)
Drilling angle
90~75
Weight
1950 kg
Dimension
3350*1700*1900mm
2. Rotation
Rotation torque
1200 N-m
Speed
60-120 rpm
Head travel
1.95 meter
3.Diesel Engine
Power
24 KW
MODEL
AMEC
4.Mud pump(on Board)
Flow capacity
160 liter/min
Max. working pressure
10 bar
Packing& Delivery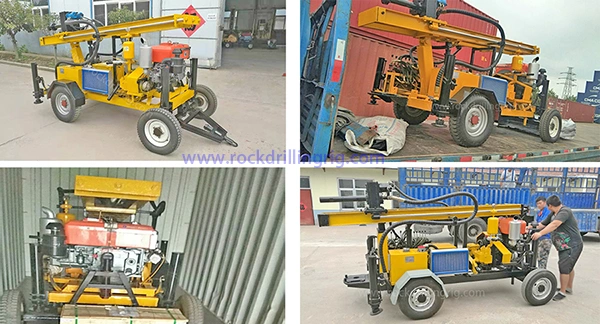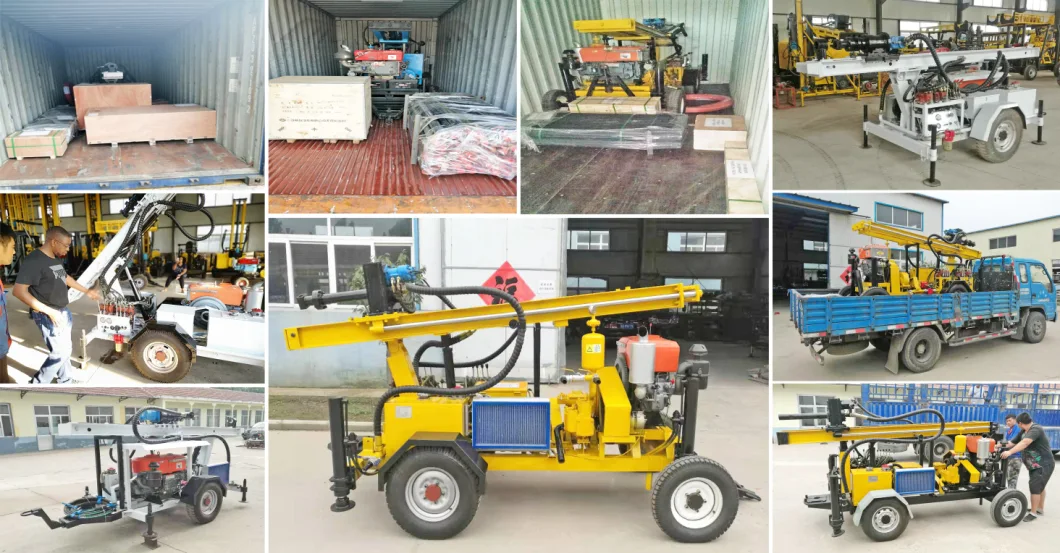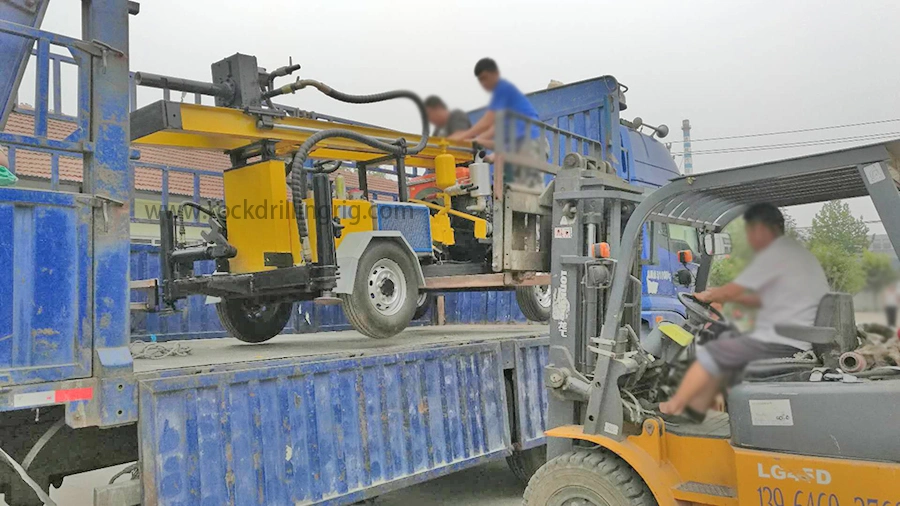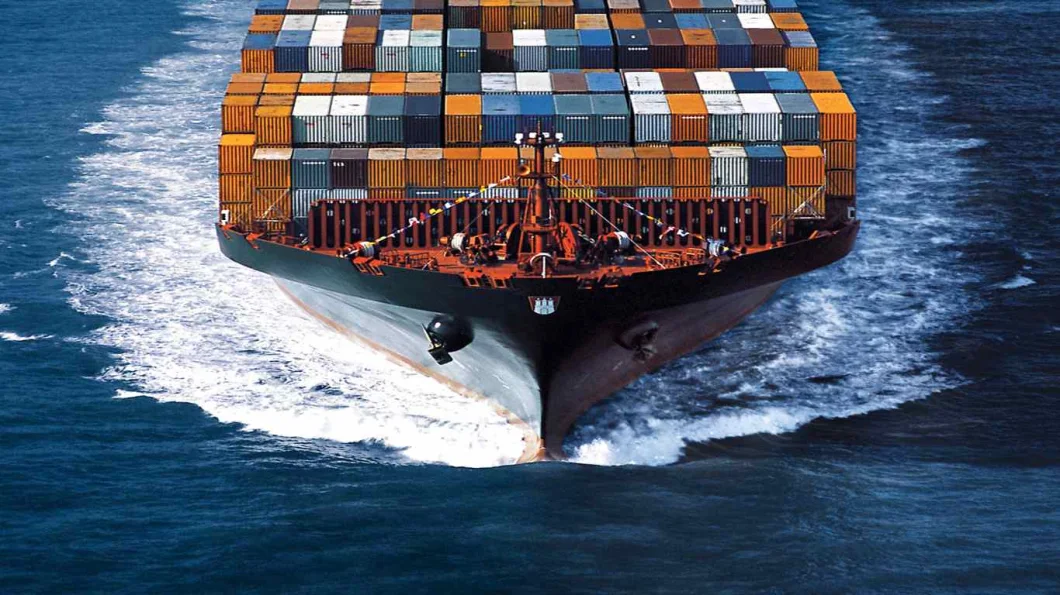 Service
In our after sales service system, We establish perfect control system strictly according to ISO-9000 series, in this system, technology date and problem solve solution and preventive measures will be provided in any maintain project, all the spare parts will be used in new OEM products with installation instructions, packing list, manufacturer's instruction, qualification and Warranty certificate.
We provide "one equipment & one case, endless service, namely the after sales service begin from the order confirmation, last for the working life of the equipment.