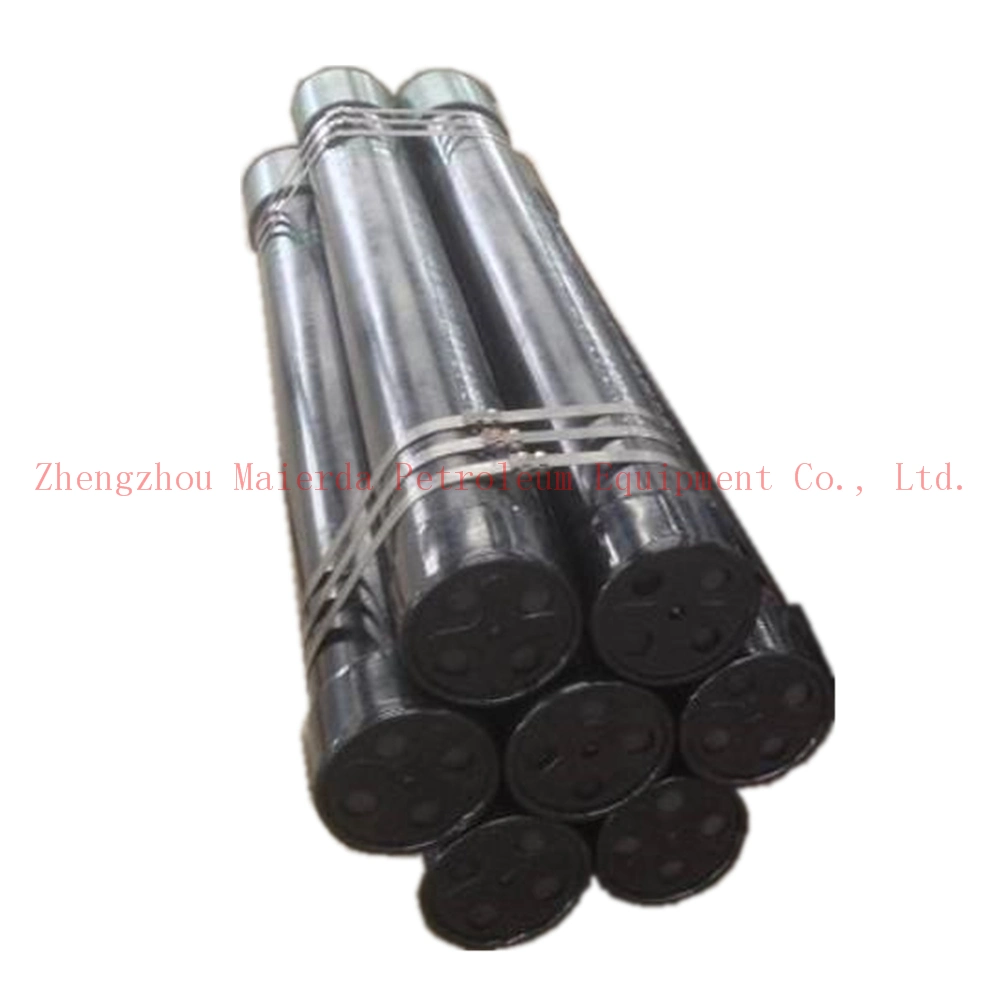 API 5CT Casing Pup Joint and Casing Pipe Price
1. Introduction
As one of the major structural component of a well, casing pipe is set inside the drilled well to protect and support well stream from outside contaminants, as well as any fresh water reservoirs from oil or gas.
The cost of casing is a major part of the overall cost of a well, so the selection of casing size, grade, connectors, and setting depth is a primary engineering and economic consideration.
2. Usage of casing
1) Maintain the stability of borehole;
2) Prevent the contamination of water sands;
3) Isolate water from producing formations;
4) Control well pressures during drilling, production and workover operations.
3. Parameters
Outer Diameter

Wall Thickness

Grade

Thread

Length

in

mm

kg/m

lb/ft

4 1/2"

114.3

14.14-22.47

9.50-15.10

J55/N80/P110/K55

LTC/STC/BTC

R1/R2/R3

5"

127

17.11-35.86

11.50-24.10

J55/N80/P110/K55

LTC/STC/BTC

R1/R2/R3

5 1/2"

139.7

20.83-34.23

14.00-23.00

J55/N80/P110/K55

LTC/STC/BTC

R1/R2/R3

6 5/8"

168.28

29.76-35.72

20.00-24.00

J55/N80/P110/K55

LTC/STC/BTC

R1/R2/R3

7"

177.8

25.30-56.55

17.00-38.00

J55/N80/P110/K55

LTC/STC/BTC

R1/R2/R3

7 5/8"

193.68

35.72-63.69

24.00-42.80

J55/N80/P110/K55

LTC/STC/BTC

R1/R2/R3

8 5/8"

219.08

35.72-72.92

24.00-49.00

J55/N80/P110/K55

LTC/STC/BTC

R1/R2/R3

9 5/8"

244.48

48.07-86.91

32.30-58.40

J55/N80/P110/K55

LTC/STC/BTC

R1/R2/R3

10 3/4"

273.05

48.73-97.77

32.75-65.70

J55/N80/P110/K55

LTC/STC/BTC

R1/R2/R3

11 3/4"

298.45

62.50-89.29

42.00-60.00

J55/N80/P110/K55

LTC/STC/BTC

R1/R2/R3

13 3/8"

339.72

71.43-107.15

48.00-72.00

J55/N80/P110/K55

LTC/STC/BTC

R1/