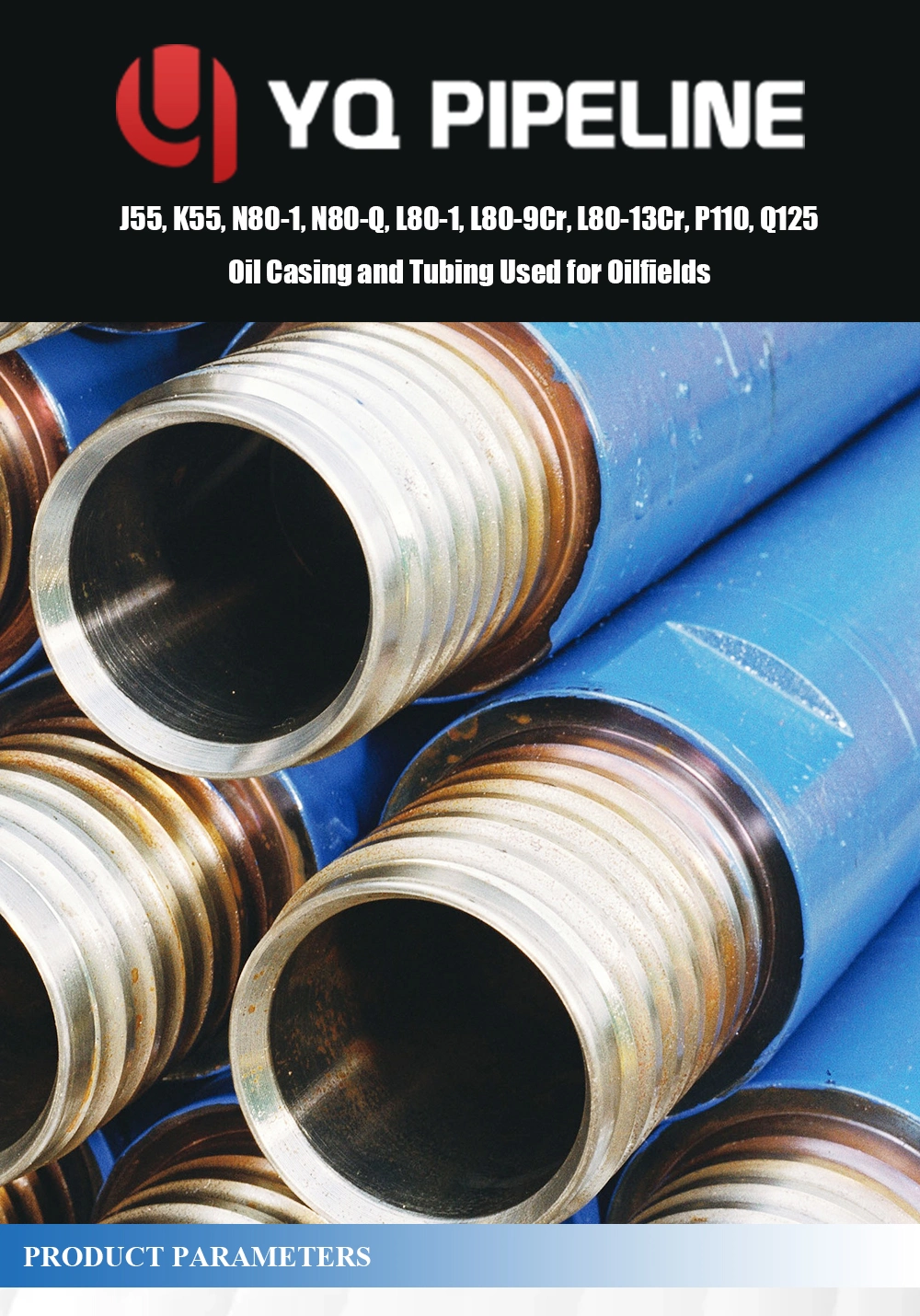 CASING STEEL PIPE AND TUBE
Lables

Outside diameter

Nominal linear Mass T&C

wall thickness

Type of end-finish

mm

kg/m

mm

1

2

H40

J55

M65

L80-1/9Cr/13Cr/28Cr

N80

C90

P110

Q125

IN

PPF

K55

R95

1,Q

T95

4-1/2

9.5

114.3

14.38

5.21

PS

PS

PS

-

-

-

-

-

4-1/2

10.5

114.3

15.73

5.69

-

PSB

PSB

-

-

-

-

-

4-1/2

11.6

114.3

17.38

6.35

-

PSLB

PLB

PLB

PLB

PLB

PLB

-

4-1/2

13.5

114.3

19.87

7.37

-

-

PLB

PLB

PLB

PLB

PLB

-

4-1/2

15.1

114.3

22.69

8.56

-

-

-

-

-

-

PLB

PLB

5

11.5

127

17.19

5.59

-

PS

PS

-

-

-

-

-

5

13

127

19.69

6.43

-

PSLB

PSLB

-

-

-

-

-

5

15

127

22.69

7.52

-

PSLB

PLB

PLB

PLB

PLB

PLB

-

5

18

127

27.19

9.19

-

-

PLB

PLB

PLB

PLB

PLB

PLB

5

21.4

127

32.13

11.1

-

-

PLB

PLB

PLB

PLB

PLB

PLB

5

23.2

127

34.76

12.14

-

-

-

PLB

PLB

PLB

PLB

PLB

5

24.1

127

36.15

12.7

-

-

-

PLB

PLB

PLB

PLB

PLB

5-1/2

14

139.7

20.91

6.2

PS

PS

PS

-

-

-

-

-

5-1/2

15.5

139.7

23.48

6.98

-

PSLB

PSLB

-

-

-

-

-

5-1/2

17

139.7

25.72

7.72

-

PSLB

PLB

PLB

PLB

PLB

PLB

-

5-1/2

20

139.7

30.05

9.17

-

-

PLB

PLB

PLB

PLB

PLB

-

5-1/2

23

139.7

34.05

10.54

-

-

PLB

PLB

PLB

PLB

PLB

PLB

6-5/8

20

168.28

29.76

7.32

PS

PSLB

PSLB

-

-

-

-

-

6-5/8

24

168.28

35.72

8.94

-

PSLB

PLB

PLB

PLB

PLB

PLB

-

6-5/8

28

168.28

41.67

10.59

-

-

PLB

PLB

PLB

PLB

PLB

-

6-5/8

32

168.28

47.62

12.06

-

-

-

PLB

PLB

PLB

PLB

PLB

7

17

177.8

25.6

5.87

PS

-

-

-

-

-

-

-

7

20

177.8

29.91

6.91

PS

PS

PS

-

-

-

-

-

7

23

177.8

34.67

8.05

-

PSLB

PLB

PLB

PLB

PLB

-

-

7

26

177.8

39.14

9.19

-

PSLB

PLB

PLB

PLB

PLB

PLB

-

7

29

177.8

43.6

10.36

-

-

PLB

PLB

PLB

PLB

PLB

-

7

32

177.8

47.92

11.51

-

-

PLB

PLB

PLB

PLB

PLB

-

7

35

177.8

52.09

12.65

-

-

-

PLB

PLB

PLB

PLB

PLB

7

38

177.8

56.1

13.72

P

P

P

PLB

PLB

PLB

PLB

PLB

7-5/8

24

193.68

35.72

7.62

PS

-

-

-

-

-

-

-

7-5/8

26.4

193.68

39.29

8.33

-

PSLB

PSLB

PLB

PLB

PLB

-

-

7-5/8

29.7

193.68

44.2

9.52

-

-

PLB

PLB

PLB

PLB

PLB

-

7-5/8

33.7

193.68

50.15

10.92

-

-

PLB

PLB

PLB

PLB

PLB

-

7-5/8

39

193.68

58.04

12.7

-

-

-

PLB

PLB

PLB

PLB

PLB

7-5/8

42.8

193.68

63.69

14.27

-

-

-

PLB

PLB

PLB

PLB

PLB

7-5/8

45.3

193.68

67.41

15.11

-

-

-

PLB

PLB

PLB

PLB

PLB

7-5/8

47.1

193.68

70.09

15.88

-

-

-

PLB

PLB

PLB

PLB

PLB

8-5/8

24

219.08

35.72

6.71

-

PS

PS

-

-

-

-

-

8-5/8

28

219.08

41.67

7.72

PS

-

PS

-

-

-

-

-

8-5/8

32

219.08

47.62

8.94

PS

PSLB

PSLB

-

-

-

-

-

8-5/8

36

219.08

53.57

10.16

-

PSLB

PSLB

PLB

PLB

PLB

-

-

8-5/8

40

219.08

59.53

11.43

-

-

PLB

PLB

PLB

PLB

PLB

-

8-5/8

44

219.08

65.48

12.7

-

-

-

PLB

PLB

PLB

PLB

_

8-5/8

49

219.08

72.92

14.15

-

-

-

PLB

PLB

PLB

PLB

PLB

9-5/8

32.3

244.48

48.07

7.92

PS

-

-

-

-

-

-

-

9-5/8

36

244.48

53.57

8.94

PS

PSLB

PSLB

-

-

-

-

-

9-5/8

40

244.48

59.53

10.03

-

PSLB

PSLB

PLB

PLB

PLB

-

-

9-5/8

43.5

244.48

64.73

11.05

-

-

PLB

PLB

PLB

PLB

PLB

-

9-5/8

47

244.48

69.94

11.99

-

-

PLB

PLB

PLB

PLB

PLB

PLB

9-5/8

53.5

244.48

79.62

13.84

-

-

-

PLB

PLB

PLB

PLB

PLB

9-5/8

58.4

244.48

86.91

15.11

-

-

-

PLB

PLB

PLB

PLB

PLB

10-3/4

32.75

273.05

48.74

7.09

PS

-

-

-

-

-

-

-

10-3/4

40.5

273.05

60.27

8.89

PS

PSB

PSB

-

-

-

-

-

10-3/4

45.5

273.05

67.71

10.16

-

PSB

PSB

-

-

-

-

-

10-3/4

51

273.05

75.9

11.43

-

PSB

PSB

PSB

PSB

PSB

PSB

-

10-3/4

55.5

273.05

82.59

12.57

-

-

PSB

PSB

PSB

PSB

PSB

-

10-3/4

60.7

273.05

90.33

13.84

-

-

-

-

-

PSB

PSB

PSB

10-3/4

65.7

273.05

97.77

15.11

-

-

-

-

-

PSB

PSB

PSB

11-3/4

42

298.45

62.5

8.46

PS

-

P

-

-

-

-

-

11-3/4

47

298.45

69.94

9.53

PSB

PSB

-

-

-

-

-

11-3/4

54

298.45

80.36

11.05

PSB

PSB

-

-

-

-

-

11-3/4

60

298.45

89.29

12.42

PSB

PSB

PSB

PSB

PSB

PSB

PSB

13-3/8

48

339.72

71.43

8.38

PS

-

-

-

-

-

-

-

13-3/8

54.5

339.72

81.1

9.65

PSB

PSB

-

-

-

-

-

13-3/8

61

339.72

90.78

10.92

PSB

PSB

-

-

-

-

-

13-3/8

68

339.72

101.19

12.19

PSB

PSB

PSB

PSB

PSB

PSB

-

13-3/8

72

339.72

107.15

13.06

P

P

PSB

PSB

PSB

PSB

PSB

16

65

406.4

96.73

9.53

PS

-

-

-

-

-

-

-

16

75

406.4

111.61

11.13

PSB

PSB

-

-

-

-

-

16

84

406.4

125.01

12.57

PSB

PSB

-

-

-

-

-

18-5/8

87.5

473.08

130.21

11.05

PS

PSB

PSB

-

-

-

-

-

20

94

508

139.89

11.13

PSL

PSLB

PSLB

-

-

-

-

-

20

106.5

508

158.49

12.7

PSLB

PSLB

-

20

133

508

197.93

16.13

PSLB

P

-

S - short round thread; L - long round thread; B - Buttress thresd
Products Description
Type

Seamless

Size

Outside diameter:

114.30 mm ~508.00 mm




Wall thickness:

5.21 mm ~16.13 mm

Length

R1, R2, R3

Thread connection

STC, LTC, BTC

Standard

API 5CT

Grade

J55, K55, N80-1, N80-Q, L80-1,L80-9Cr, L80-13Cr, P110, Q125 etc

Surface

Antirust paint, varnish etc.

Packing

Bundle, plastic bag, woven bag, wooden case

Delivery

stock, 5-30days to port

Payment

T/T, D/P, L/C at sight, Usance L/C etc.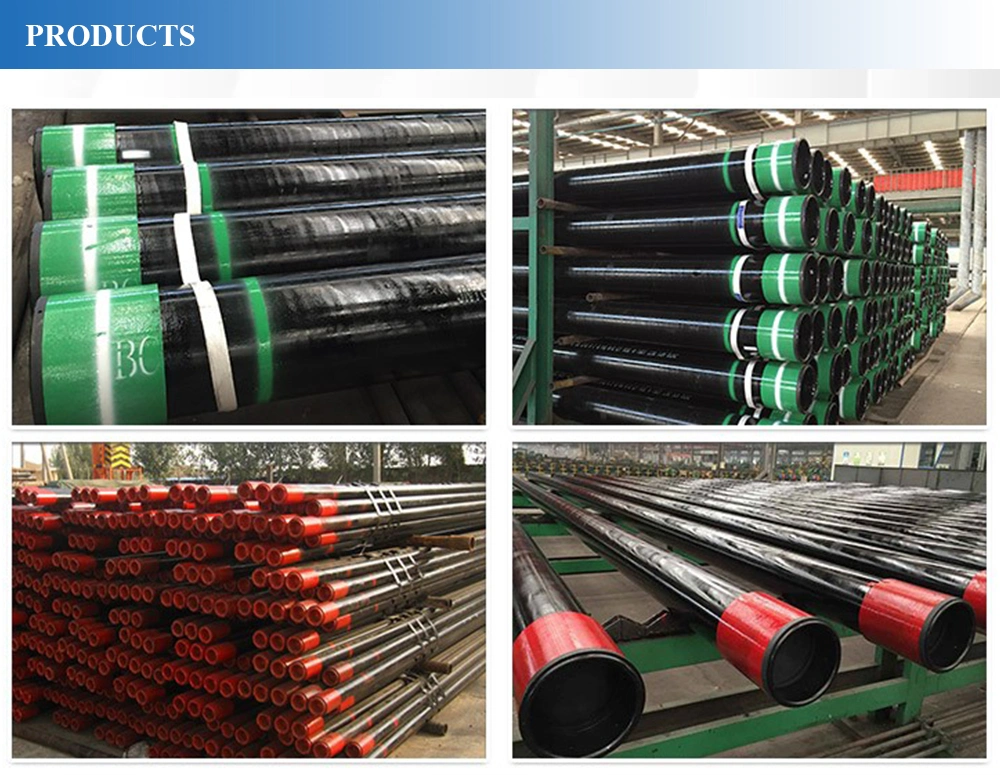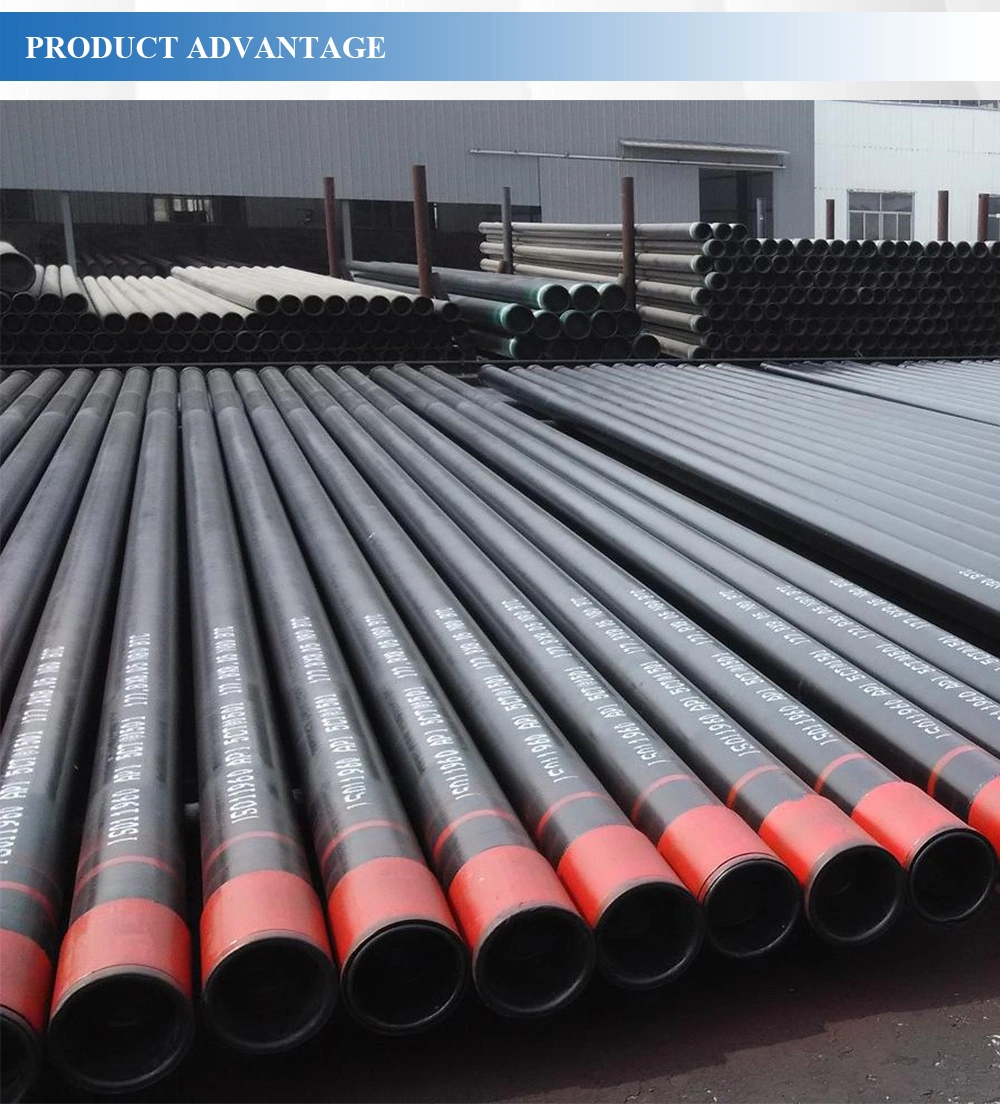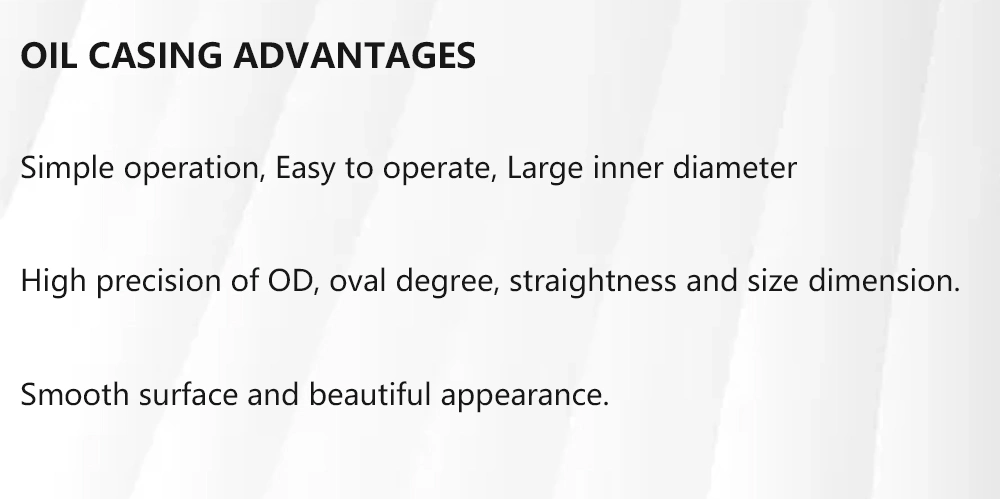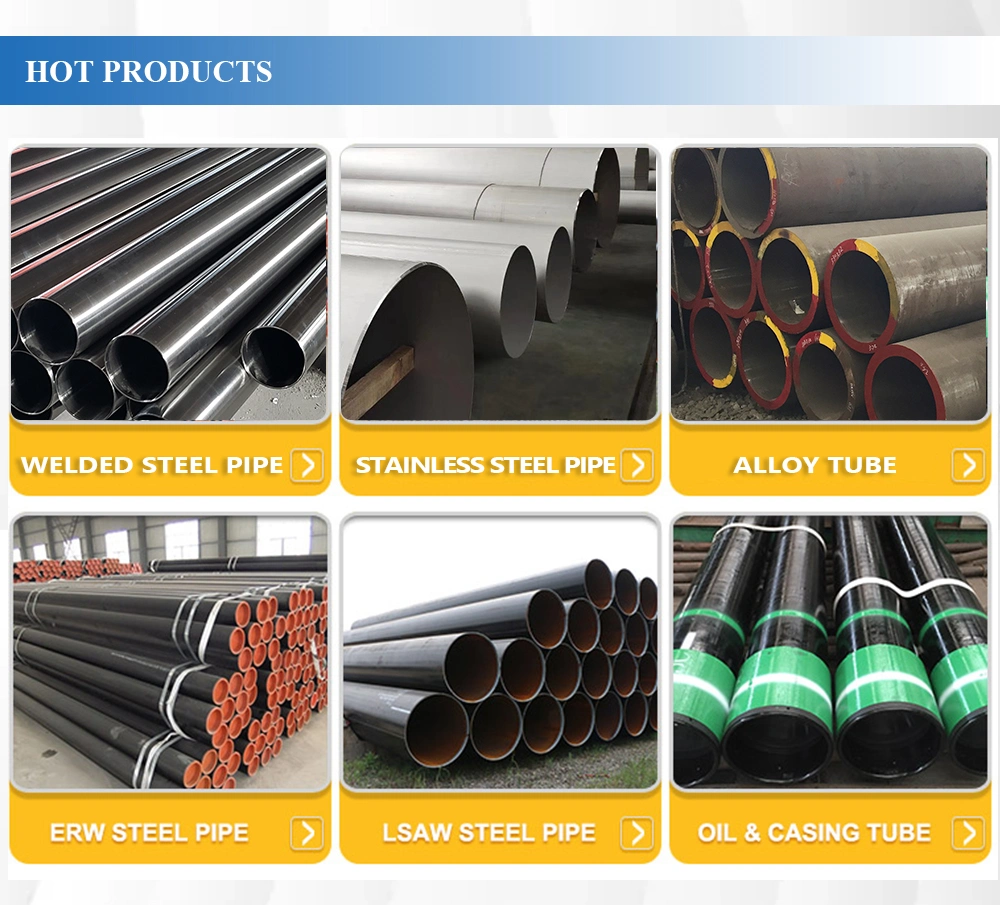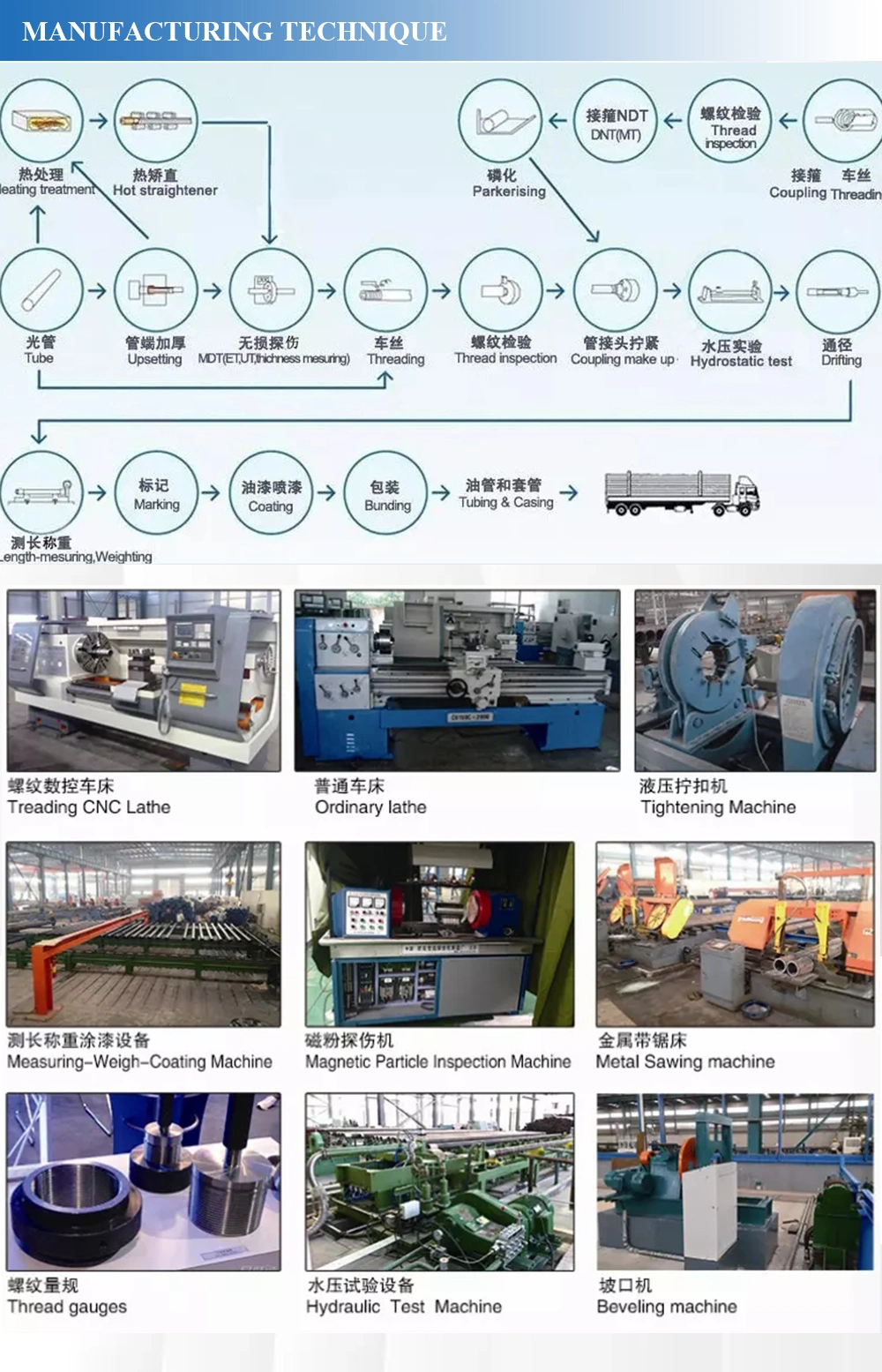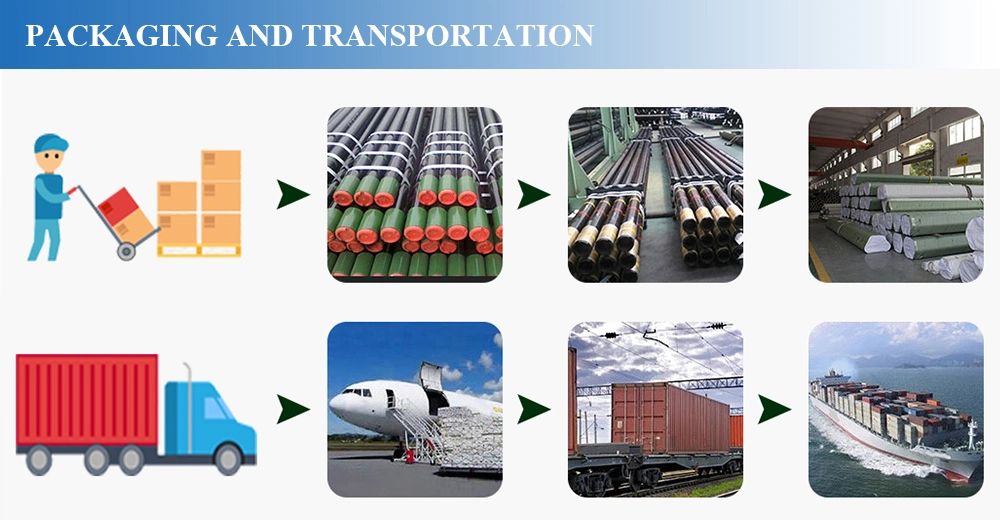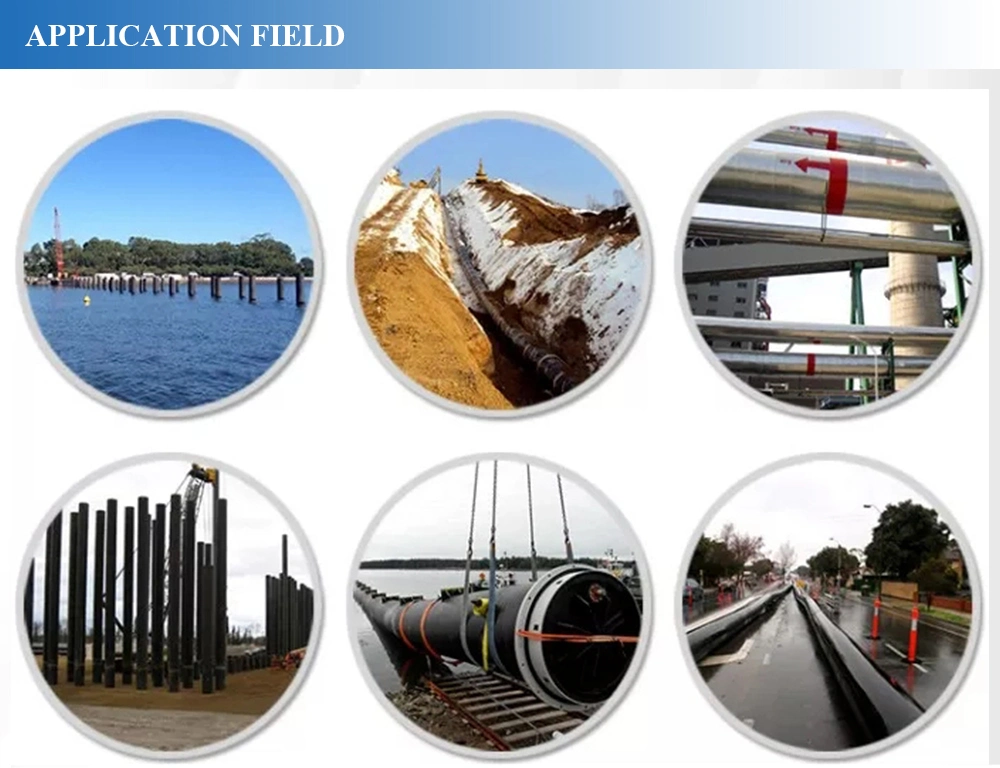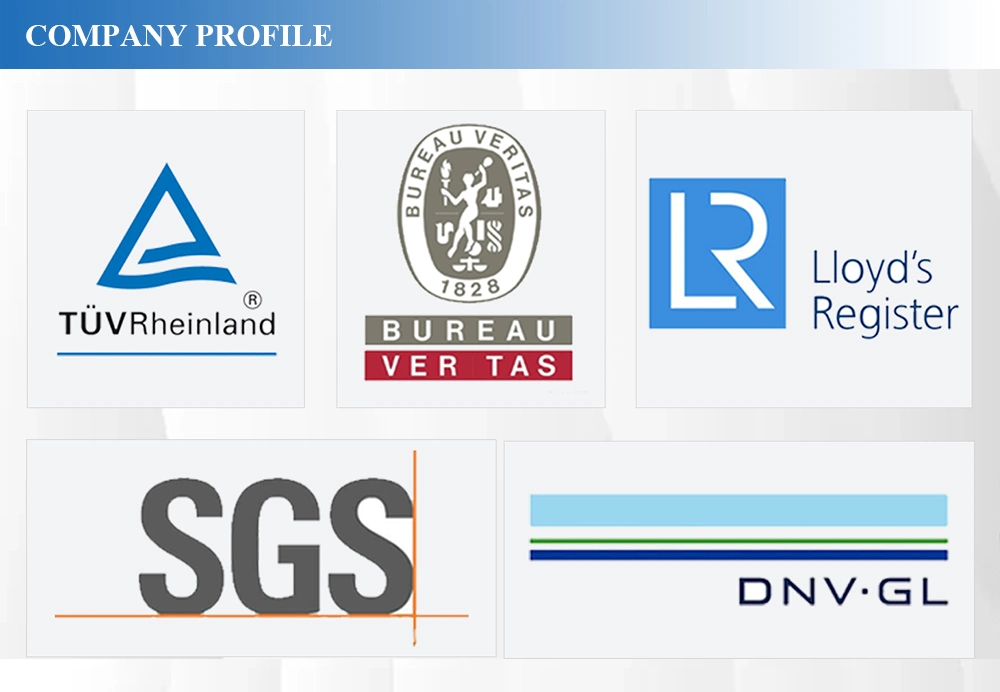 Company Profile

Specialist supplier of steel pipes and fittings since 2006; EPC sources from us!
Hebei Yongqiang Pipeline Co.,Ltd is a professional supplier and distributor of stainless steel pipe and tube with our own factory. The factory covers a land area of 135,000 square meters with more than 200 employees, we have an annual capacity of 20000 tons with professional and advanced production equipment. We have 3 seamless steel pipe production lines for size 1/2" to 24" and 20 welded pipe production lines for size 1/2"-80". In order to better serve our clients, we also supply other products such as alloy steel pipe, casing pipe and related pipe fittings etc.
Our product range covers all available standards and grades. We have daily stock available for servicing our global EPC clients, including:
Austenitic Stainless Steel Pipe: ASTM A312, ASTM A213, ASTM A269, EN10216-5 etc.
Duplex Stainless Steel Pipe: ASTM A789 (ASME SA789), ASTM A790 (ASME SA790) etc.
Alloy steel pipe: ASTM A333, ASTM A335, ASTM A213, DIN17175 etc.
Casing steel pipe: API 5CT etc.
Fittings: ASTM A234, ASTM A403, ASTM A402, ASTM A860 etc.
Flanges: ASTM A105, ASTM A182, ASTM A350, ASTM A694 etc.
As a professional supplier, we can supply the products as your sample, drawing or other request.
Some of the factors that make us the preferred steel pipe manufacturer and supplier to work with are:
Wide range of products to select from
We offer high quality steel pipe and competitive price
We provide OEM service upon request
Prompt and reliable customer service
"Integrity, Efficiency, Win-Win cooperation" being our values.
Welcome to contact us for cooperation to create values

Why Choose Us
1. Based on own factory, our price is below the market average price with quality guarantee.
2.Professional Service Team
We have excellent sales men and technicians to quickly solve your problems quickly and in a timely manner.
3.Flexible Payment Terms
We supply flexible payment terms such as T/T, D/P, L/C at sight, Usance L/C.
4.Large Stock
We have large stock of products for your emergency need.

5.Shorter Delivery Period
We have complete production capacity to satisfy your delivery requirement.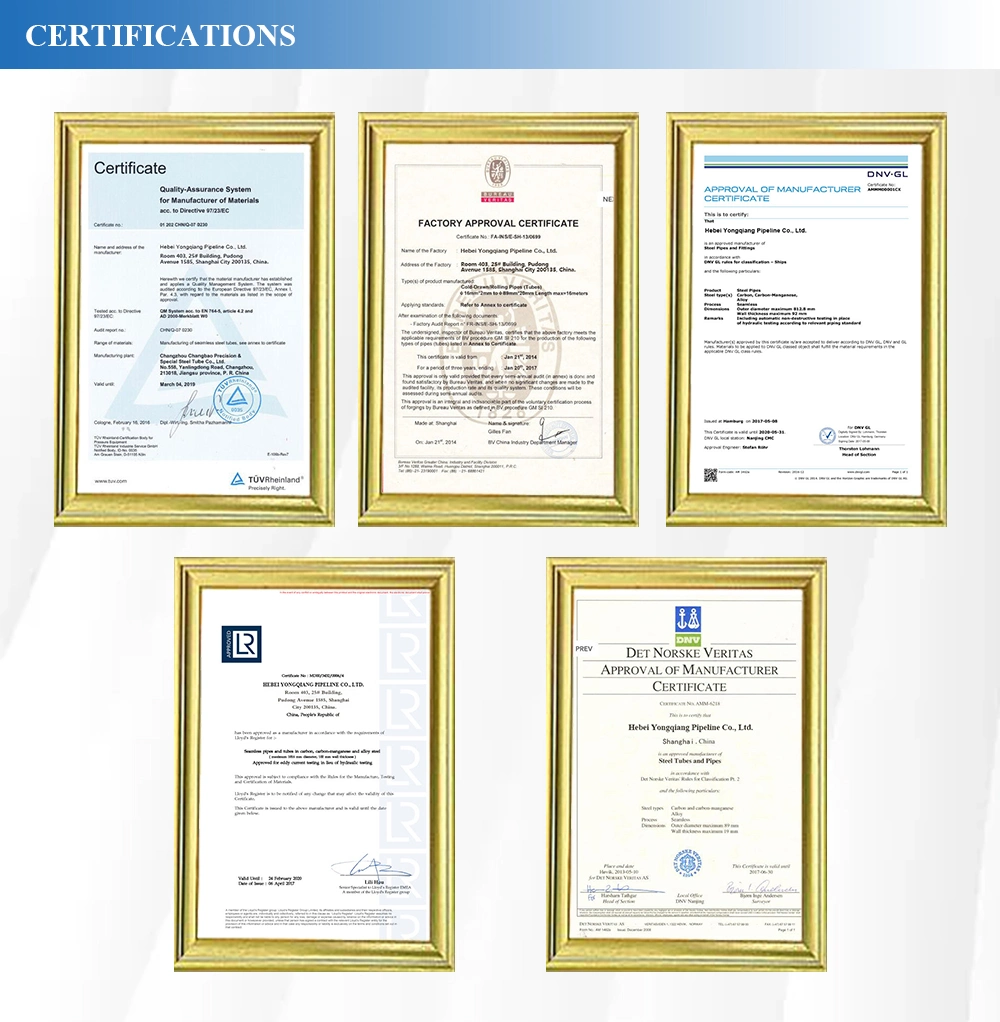 1.What's your advantage?
A: Honest business with competitive price and professional service on export process.

2.How I believe you?
A : We consider honest as the life of our company, we can tell you the contact information of our some other clients for you to check our credit. Besides, there is trade assurance from Alibaba, your order and money will be well guaranteed.

3.Can you give warranty of your products?
A: Yes, we extend a 100% satisfaction guarantee on all items. Please feel free to feedback immediately if you are not pleased with our quality or service.

4.Where are you? Can I visit you?
A: Sure,welcome to you visit our factory at any time.

5.How about the delivery time?
A: Within 15-35 days after we confirm you requirement.

6.what kind of payment does your company support?
A: T/T, 100% L/C at sight, Cash, Western Union are all accepted if you have other payment,please contact me.