2B-1 Powder filling line & auger filling machine & auger filler & powder filler
This powder filling line include GP-1400 turntable, FG-2B-1 auger filler
Descriptions:
The Model FG-2B-1 is a complete, economical solution to your filling production line requirements. It can measuring and filling powder and granular. It consists of the Filling Head, an independent motorized chain conveyor mounted on a sturdy, stable frame base, and all necessary accessories to reliably move and position containers for filling, dispense the required amount of product, then quickly move the filled containers away to other equipment in your line (e. G., cappers, labelers, etc. ). It fits more to the fluidic or low-fluidity materials, like milk powder, albumen powder, solid drink, white sugar, coffee, fodder, pharmaceuticals, agriculture pesticide, granular additive, dyestuff, and so on.
Characteristics:
1. The surface of whole machine is made by stainless steel material except of motor, foot pole. Knock down transparent hopper, which could be washed without tooling.
2. Servo motor driving screw is characteristics of no easy abrasion, high-precision orientation, setup rotate speed, stable performance
3. PLC control system is characteristics of stable working, anti-jamming, high precise weighing
4. Touch screen controller show clearly working status, operation sign, fault state and production statistics. Operation is simple and intuitionistic.
5. Save the parameter of each product to later use. 10 recipes of magistral fomula save at the most
6. Fit for lots of material range from fine-powder to coarse-granule, if change the screw attachment. Dust- collector set on dust material situation to absorb dust spout out.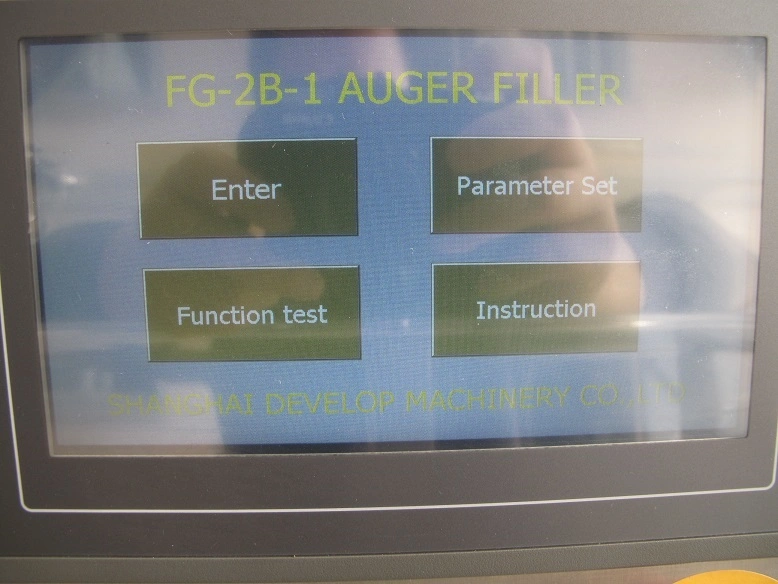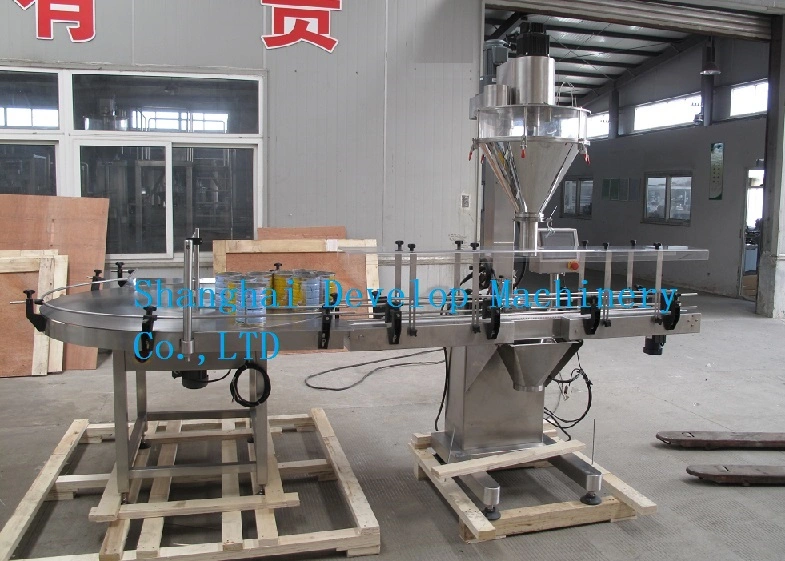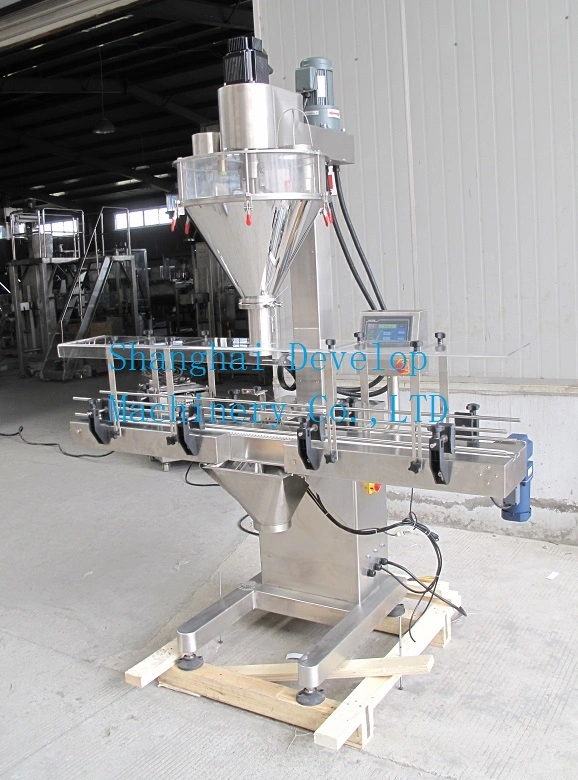 Technical Parameter:
| | |
| --- | --- |
| Metering Mode | Auger rotation filling |
| Packaging Weight | 10 _ 5000g(The Auger attachment can be changed according to detail filling weight and powder character) |
| Packaging Accuracy | Package weight ≤ 100g, with an error≤±2% |
| | 100 _ 500g,with an error≤±1% |
| | ≥500g,with an error≤±0.5% |
| packaging Rate | 15 - 60 times/min |
| Power Supply | 3P /220-415V 50-60Hz |
| Total Power | 1.6KW ,(enlarged size 1.9Kw) |
| Total Weight | 320kg |
| Overall Dimensions | 2000×970×2030mm |
| Hopper Volume | 50L( enlarged size hopper70L) |