DFT-A85 is a new type multifunctional Auger Pile Driver, it is widely used for Cement pole borehole of power construction, Photovoltaic (pv) stent pile foundation drillin, Pile foundation of building construction and so on.
Technical Parameters of Used Pile Foundation Machinery
Tractor: YTO tractor(famous brand)
Drilling depth: 0-6m
Drilling diameter: 300mm-2000mm
Standard drill pipe: 300mm-500mm (can customize 500~1200mm drill pipes)
Lift way: Hydraulic
Standard drilling time: 50s (diameter of 300mm-500mm)
Application: Loess, clay, pebble sand, weathered granite, tundra etc.
Not suitable for: Rocks, whole sand bed, household garbage and so on.
Operator needed: 1 person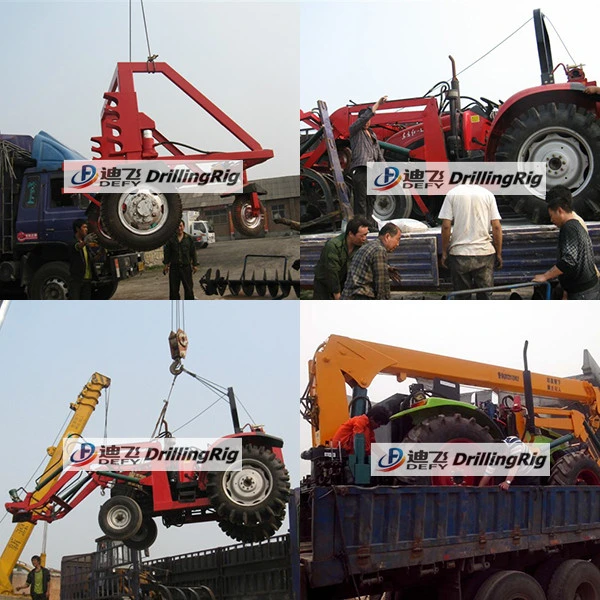 Some Features
1. Have four hydraulic stabilizer legs, with cross-country 2 or 4 wheel-drive, with wide tires
2.360° Rotation gear motor, hydraulic hoisting and drilling system, combining the auger drill rig with crane, one equipment can realize the drilling and pole uprighting work, more efficient and cost-effective.
3. YTO tractor as power, strong enough, strong cross-country power. Fully hydraulic driving. Full-automatic put and upright the pole
Sales Manager: Debbie Liu
Tel: 0086-371-55819257
Mobile :+86-13213019085