3050m Wireline Core Drilling Rig Machine, Crawler Mounted Core Sample Drilling Rig
1.HFCR-8 Hydraulic Core Drilling Rig, an up-to-date multifunctional product is a thoroughly new-type hydraulic core drilling rig developed on the basis of the market demand and the advanced techniques in the world.
2.HFCR-8 is suitable to be used in plains, hills, high temperature as well as low temperature places. The main machine is integrated in structure, which consists of self-propelled chassis, power, mud pump and hoist. It is wire-line coring, and at the same time it has the unique top drive function.
3.HFCR-8 is excellent in performance, high in working efficiency, easy for operation and it can efficiently keep the operators from danger.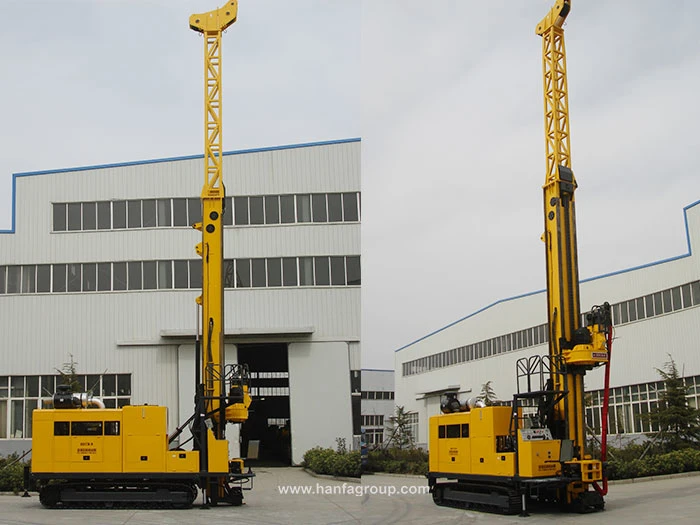 Technical Data:
Power Unit

Power

276 kW (370HP) at 2100 r/min

Drilling Capacity

NQ

3050m

HQ

2400 m

PQ

1700 m

Drill Head

RPM of Spindle

Three Shifts/ Stepless ChangeThree 0-1250 RPM

Max. Torque of Spindle

7300 N·m at 170 rpm

1300 N·m at 1250 rpm

Spindle Diameter

121 mm(4.76 inch)

Max. Lifting capacity of Spindle

295 kn

Max. Feeding Power

152 kN

Capacity of Main Hoist

Hoisting force (single wire)

120kN

Steel Wire Diameter

21.5 mm

Steel Wire Length

50 m

Capacity of Wireline Hoist

Hoisting Force (single wire)

15 kN(bare drum)

Steel Wire Diameter

6.3 mm

Steel Wire Length

2800m

Mast

Effective Hoisting Height

9.6 m

Mast Adjusting Angle

0°-90°

Drilling Angle

45º off horizontal to 90ºvertical down

Feeding Stroke

4700mm

Slippage Stroke

1100mm

Foot Clamp

Clamping Scope

55.5-117.5 mm through hole Ф154mm

Mud Pump

Type

Reciprocating Pump Triplex Plunger

Model

BW320

Stroke

110mm(4.3 inch)

Output volume

320,230,165,118 L/min (84.5, 61, 44, 31 US Gallons/min)

Discharge pressure

4.0, 5.0, 6.0, 8.0 Mpa (580, 725, 870, 1160 psi)

Others

Weight

25000 Kg

Transport Dimensions (L × W ×H )

8300×2400×3500mm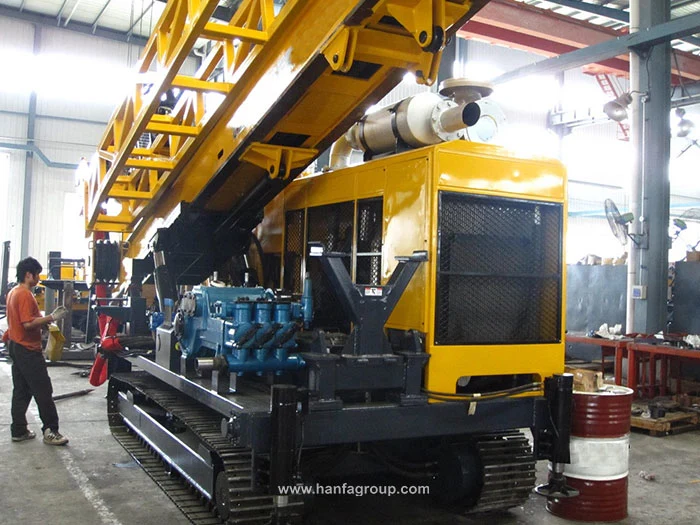 HFCR-8 core drill rig in workshop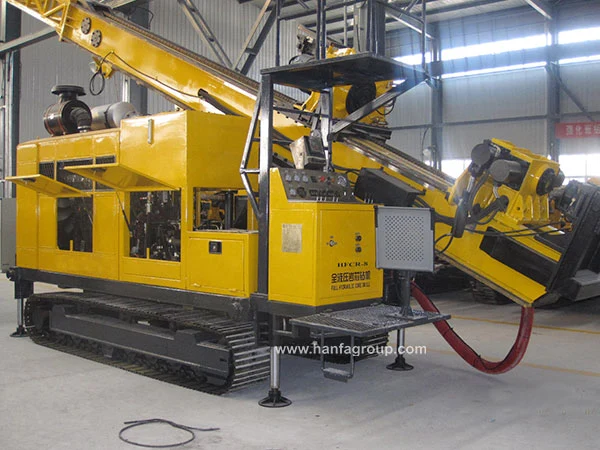 HFCR-8 core drill rig in workshop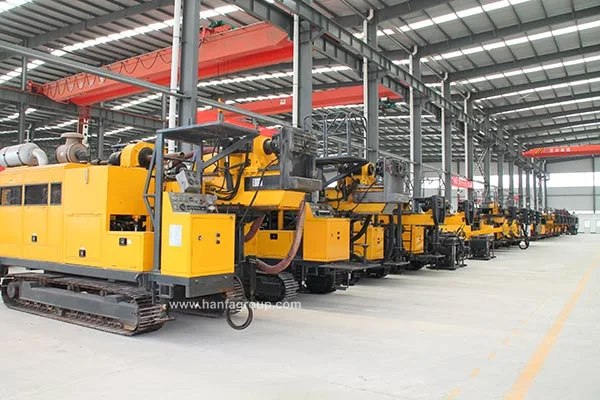 We have a large inventory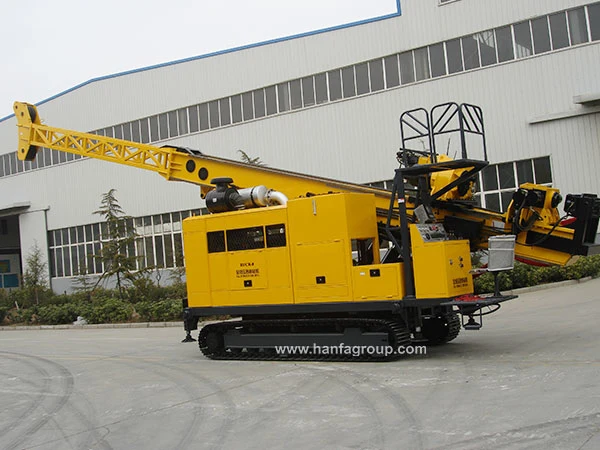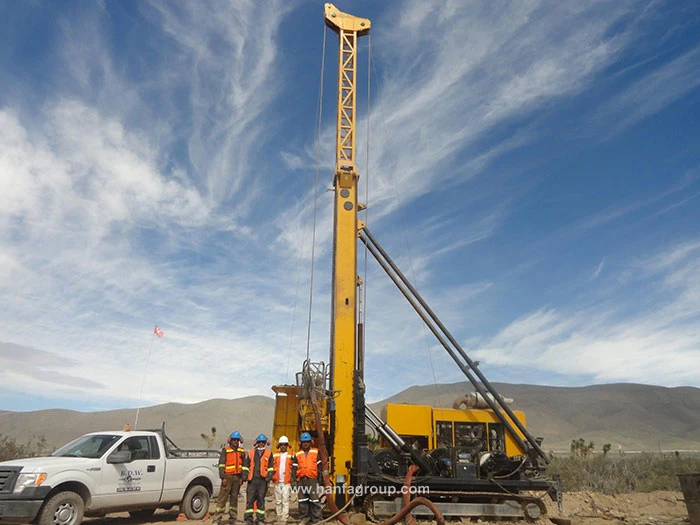 In Canada work site