Pile Driving Analyzer Building Foundation Pile Detection Dynamic Testing Piezoelectric Accelerometer High Strain Instrument
Standard Test Method for High Strain Dynamic Testing of Deep Foundations ASTMD4945-12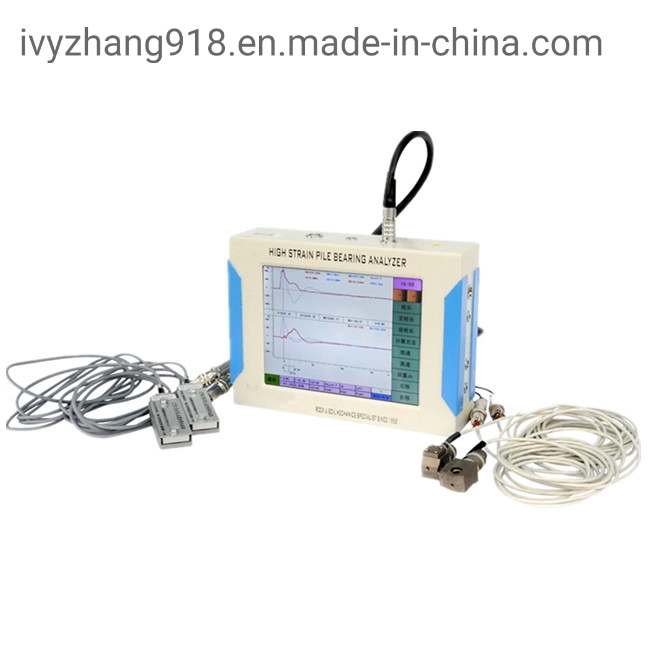 High integration, small occupation, and light weight.
It is equipped with 10.4-inch TFT true colour LCD screen, providing with clear and intuitive waveforms.
Strain automatically adjustable balance, and signal drift is eliminated.
It is equipped with advanced piezoelectric accelerometer, providing with higher S/N ratio.
It is equipped with convenient touch-screen and concise software interface, making on-site operations much easier.
The analysis result of CASE method, the F-ZV curve, and Wave Up/Down curve can all be shown in the field.
It is equipped with powerful fitting analysis software under Windows system.
It is equipped with advanced adapters for connecting the sensors, thus high working efficiency in the field is ensured.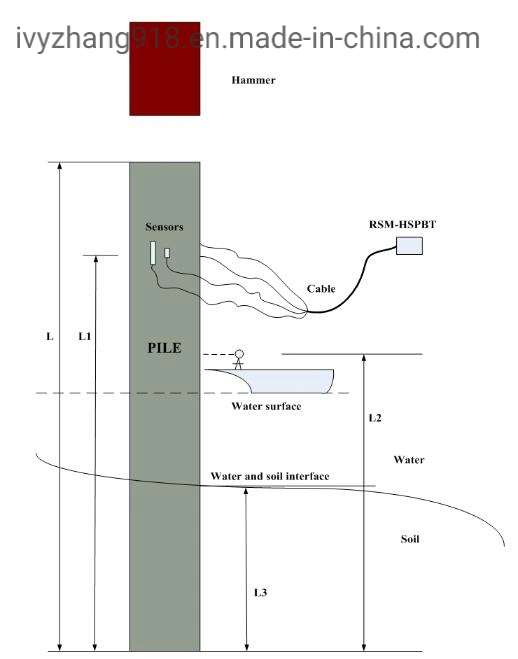 Pile Driving Analyzer Building Foundation Pile Detection Dynamic Testing Piezoelectric Accelerometer High Strain Instrument
The tester also can be used to perform high strain pile bearing monitoring (HSPBM-Monitoring) to evaluate pile driving information for pile bearing capacity, pile integrity, driving stresses and transferred energy against pile penetration. The results are essential for the actual pile driving process and to obtain valuable data on the hammer, pile & soil system for re-design on the piled foundation (if necessary).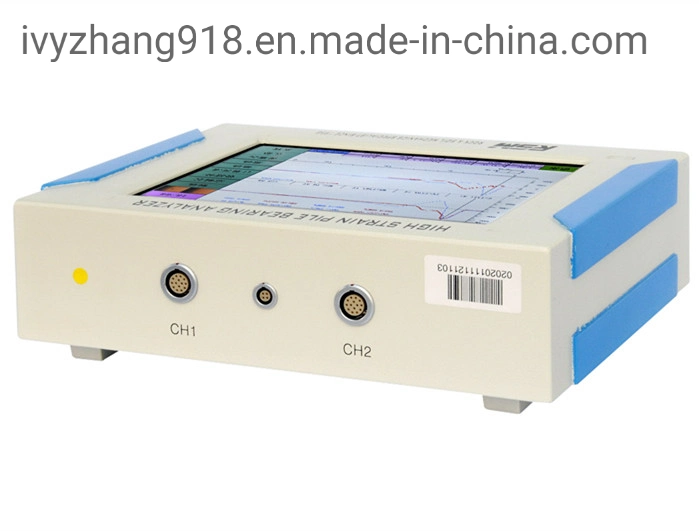 Display: 10.4-inch TFT true colour LCD with 640 × 480 resolution
Memory mode: Hard disc
Memory: 3000 piles data
Record length: 1k
A/D solution: 16 bit
Floating zoom: 8 bit
System noise: <30μV
Dynamic range: ≥ 80dB
Transfer mode: USB
Frequency bandwidth:10Hz ~ 12000Hz
Standby time: Built-in lithium battery> 6 hours
Operation mode: Touch screen
Channels: 2 channels for acceleration, 2 channels for strain
Working temperature: -5 ºC ~ +40 ºC
CBM: 25 × 20 × 7 (cm)
Weight: 2.5kg (with battery)