Pile Load Testing Deep Foundation High Strain Dynamic Load Testing Instrument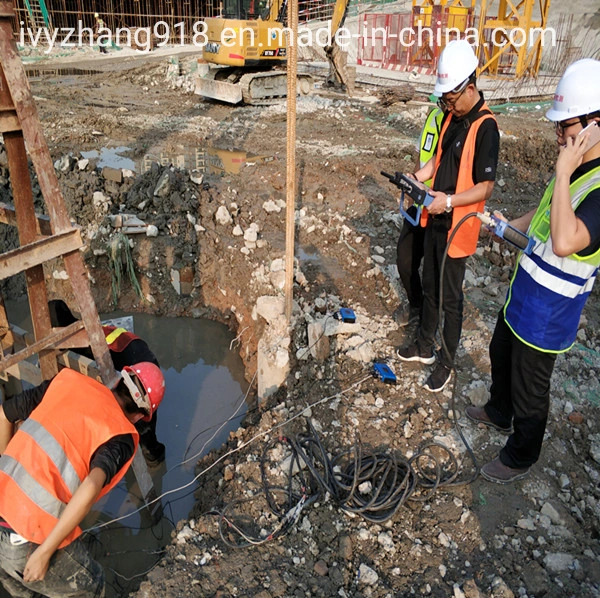 Application:
High strain bearing capacity detection of pile
Low strain pile integrity detection by reflected wave method (optional)
Applicable standards
Standard Test Method for High Strain Dynamic Testing of Deep Foundations ASTM D4945-12
Technical Code for Detection of Building Foundation Pile JGJ 106-2014
Dynamic Testing Technology Regulations on Highway Engineering Foundation Pile JTG/T F81-01-2004
Nondestructive Detection Code for Railway Engineering Foundation Pile TB 10218-2008
Working Principle:
The tester will provide prediction on the pile bearing capacity, pile integrity, driving stresses and hammer performance for a given pile penetration. It is a relative low cost type of pile testing compared to static load test (MLT or CRP). The testing technique is quick and accurate.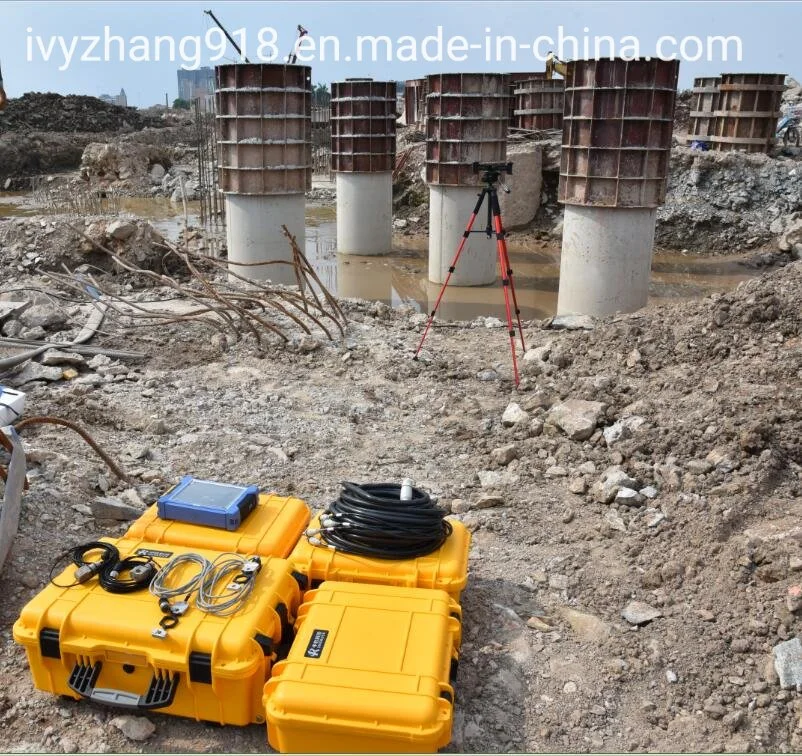 Software Feature
1. The fitting analysis of high strain bearing capacity detection of single pile can be carried out;
2. Fitting parameters can be adjusted conveniently and quickly and the recommended parameters table is provided so as to grasp the fitting skills quickly;
3. The simulated static load test curve and pile soil resistance distribution diagram can be output;
4. Original curve and fitting calculation curve can be output in a variety of modes;
Model
High Strain

Display method

8.4-inch true-color LCD screen




Resolution: 800

×

600 (adjustable backlight)

Storage capacity

16G electronic hard disk

Master control system

Low power embedded system




Basic frequency

≥

1GHz Memory: 512M

Sampling interval

High strain: 10-500

μ

s multi-level adjustable




Low strain: 5-1000

μ

s continuous adjustable

Floating point magnification

1

~

256

Recording length

1k

A/D conversion accuracy

24-bit instantaneous floating point

System noise voltage

<

20

μ

V

Dynamic range

≥

100dB

Data export method

USB