Spiral blade rigid Casing centralizer/Welded Solid Casing Centralizer for casing
Rigid Centralizer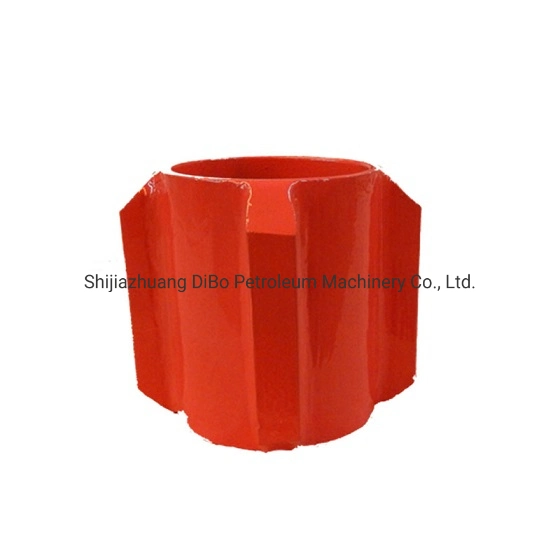 Rigid centralizer Provide a wide range of options for casing centralization, from standard vertical well configurations to highly deviated and horizontal wells. Their high-quality construction provides great strength and down hole integrity.
Spiral blade rigid Casing centralizer/Welded Solid Casing Centralizer for casing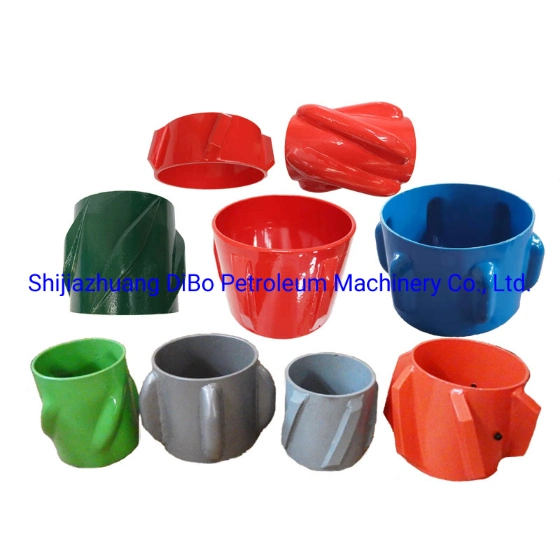 API cementing equipment rigid centralizer casing centralizer price
Property Parameter
Spiral blade rigid Casing centralizer/Welded Solid Casing Centralizer for casing
| | | | | |
| --- | --- | --- | --- | --- |
| Specification | casing size (mm) | Hole Size (mm) | Inner Diameter (mm) | Outer Diameter (mm) |
| 4-1/2"×6" | 114 | 152 | 118 | 146 |
| 5"×6-1/2" | 127 | 165 | 131 | 159 |
| 5-1/2"×8-1/2" | 140 | 216 | 142 | 210 |
| 7"×8-1/2" | 178 | 216 | 182 | 210 |
| 7-5/8"×9-1/2" | 194 | 241 | 198 | 235 |
| 9-5/8"×12-1/4" | 244 | 311 | 249 | 305 |
| 10-3/4"× 12-1/4" | 273 | 311 | 278 | 305 |
| 13-3/8"×16" | 340 | 406 | 344 | 100 |
| 13-3/8″×17-1/2" | 340 | 445 | 344 | 438 |
Other Products and Services
API cementing equipment rigid centralizer casing centralizer price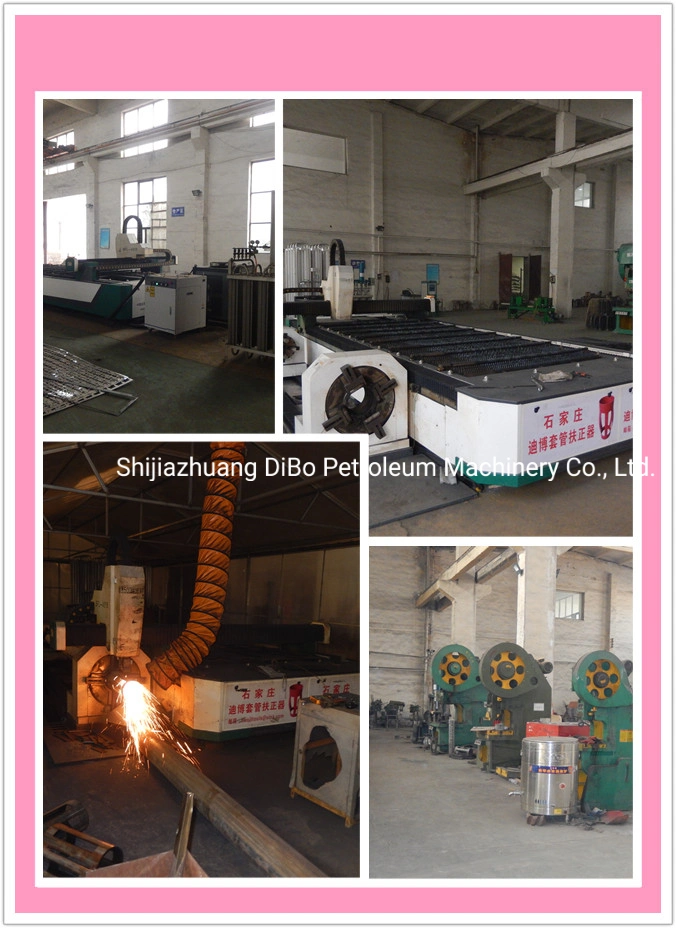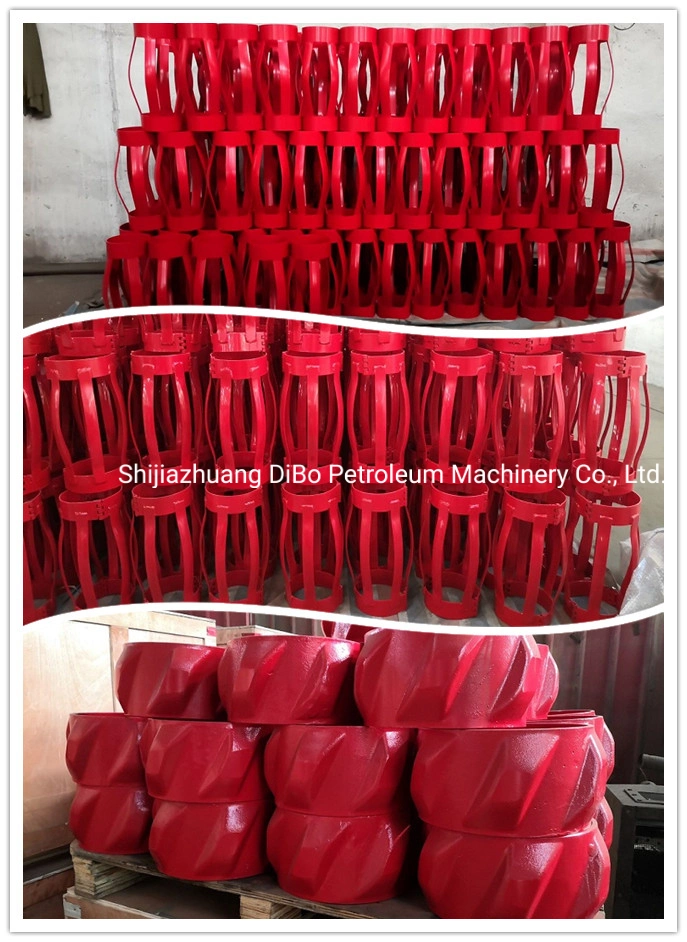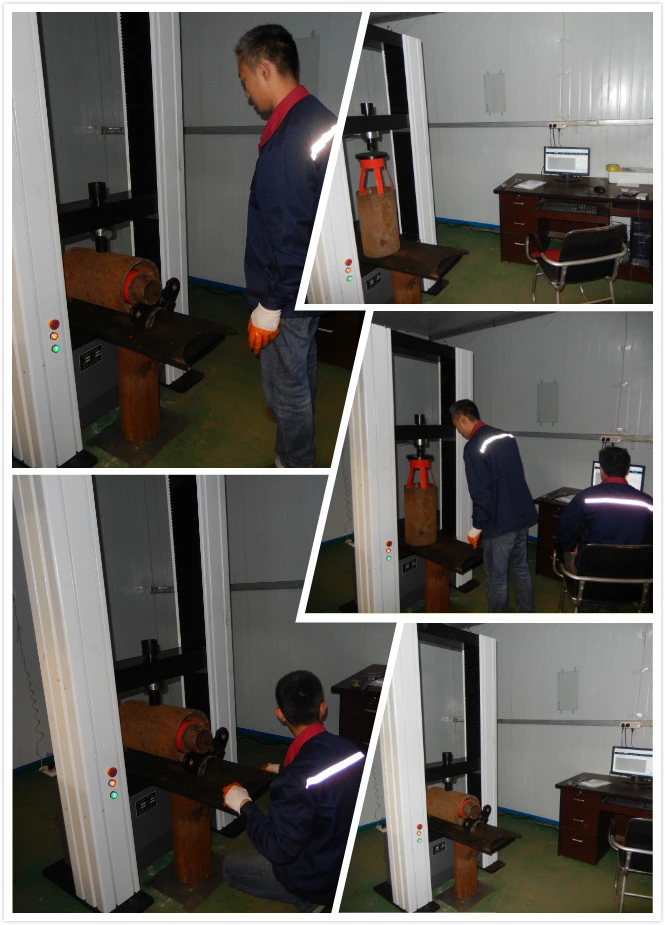 Packing & Delivery Spiral blade rigid Casing centralizer/Welded Solid Casing Centralizer for casing





Company Information Spiral blade rigid Casing centralizer/Welded Solid Casing Centralizer for casing
Shijiazhuang Dibo Petroleum Machinery Co.,Ltd was established in 2015 focusing in the oilfield cementing casing centralizers' design and production in Shijiazhuang City. Hebei Province .China.
We have passed API 10D, ISO9001 International Quality System,GB/T24001 Environment Management System
& GB/T28001 Occupational Healthy Safety Management
To guarantee new products R&D, we adopt CAD. UG design and modular design to shorten products developing circle. With electronic universal testing machine. hardmeter and automatic impact testing machine we could control quality of the raw material and finished products properly.
Our vision is to provide high quality and effective solutions for downhole operations in oilfields.
Our products have been sold to major domestic oil fields, as well as the United States, Canada, Russia, Mexico, Argentina and other overseas countries.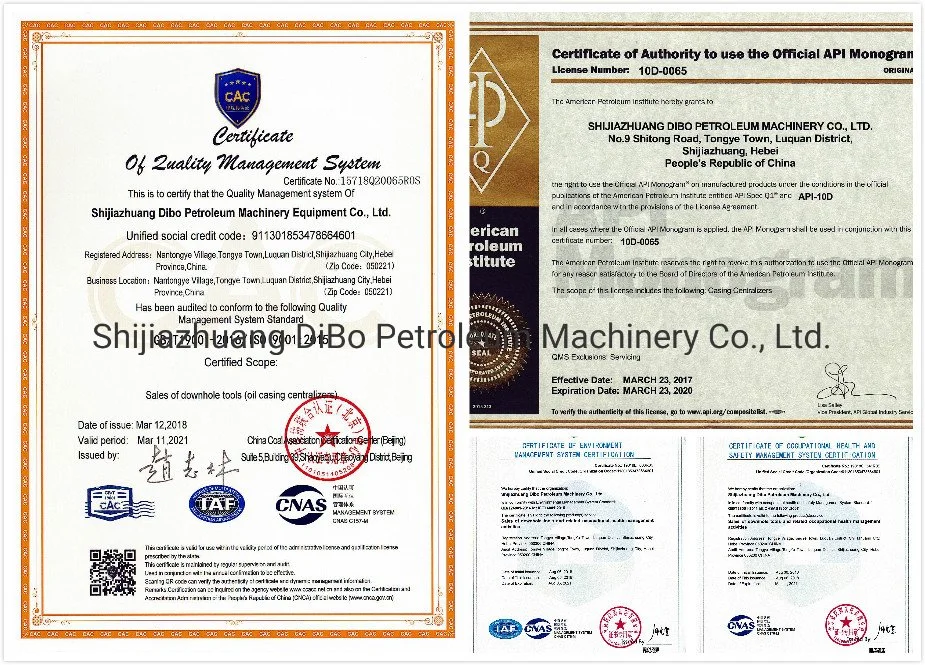 API cementing equipment rigid centralizer casing centralizer price
Contact Information
shayne wang

M: +8615633026684